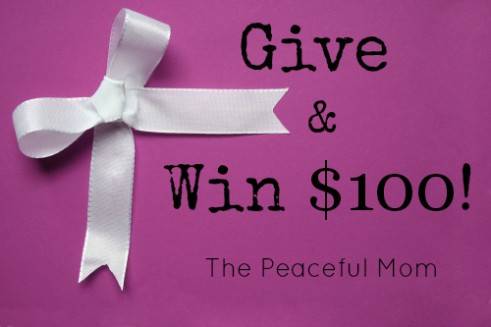 Thanks so much to all of you who entered to win the Give & Win Contest from The Peaceful Mom! I was so inspired by all of the creative ways that you gave to people last week.
The randomly selected winner (using 3rd party software) of the $100 Visa gift card to spend and the $50 Walmart gift card to give away is:
 Heather H. (beadandelion@)
Congrats to Heather who watched a friend's child and made a meal for a new mom.
Stay tuned for more fun giveaways from The Peaceful Mom!