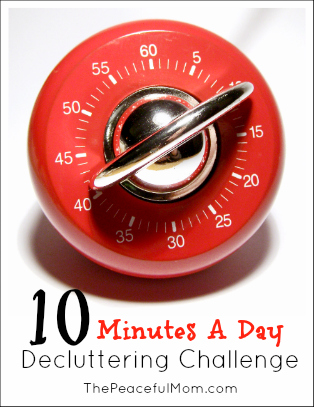 It's January and time for another 10 Minutes A Day Decluttering Challenge! Take just ten minutes a day to remove the clutter from one area of your home and you'll be organized in no time!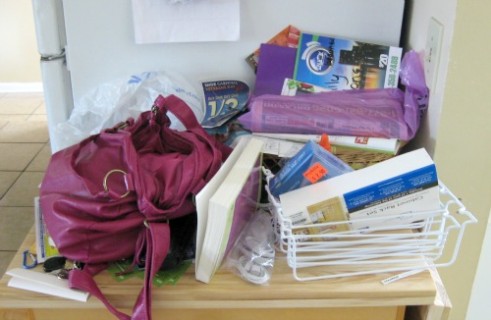 Last month I showed you my embarrassing kitchen cart–the dumping ground for purses, projects and personal items.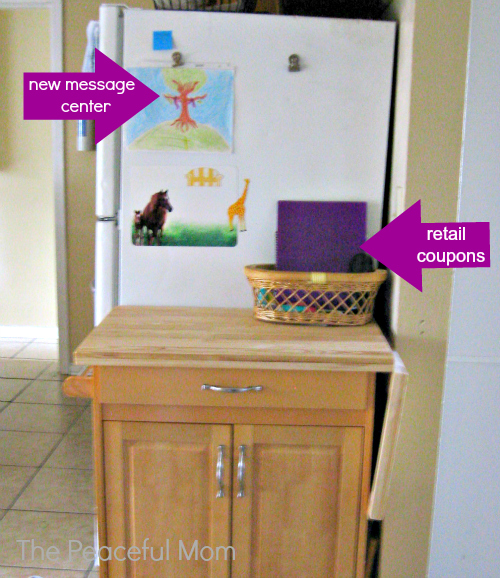 I was able to clean up that mess and re-purpose this space as a message center and work area. The basket holds keys and small items like glue for quick projects and a folder with our current retail coupons inside (shoe stores, etc.). Now we have a central location for reminders and phone messages.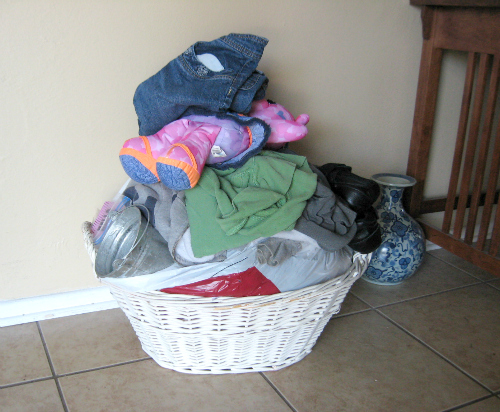 Last week we spent time going through closets and dressers, so we now have this lovely pile of things to donate to Good Will. Clearing out the extra stuff makes life more peaceful and efficient. It's easier for the kids to decide what to wear when they are not looking at lots of clothes they have outgrown!
If you'd like to join us for the January 10 Minutes A Day Decluttering Challenge, leave a comment. 🙂
You May Also Enjoy: