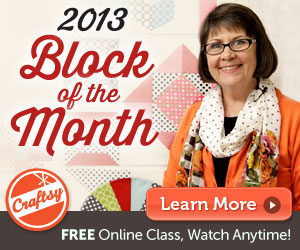 Have you heard? The Craftsy Block of the Month Quilting Class is back and it's FREE to join!
Join quilting legend, Laura Nownes and learn a new quilt technique each month. By year end, you will have a beautiful quilt sampler and a new toolbox of techniques! Even if you miss a month, you can go back to that lesson because access never expires.
Click here to sign up for FREE!
*affiliate link