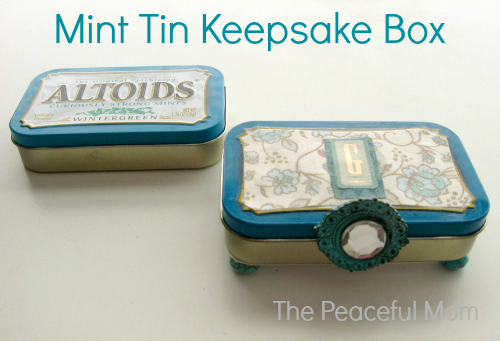 Gift Idea: Mint Tin Keepsake Box
As I mentioned in my Show & Tell Saturday post last week, I made a unique gift using an Altoid mint tin. Today I'm sharing with you exactly how I did it so that you can make one yourself. 🙂
(Please Note: This gift can be budget-friendly or end up costing a lot of money depending on the supplies you have on hand and the embellishments you choose. I spent more money because the gift was for my mother and I wanted it to look really nice.)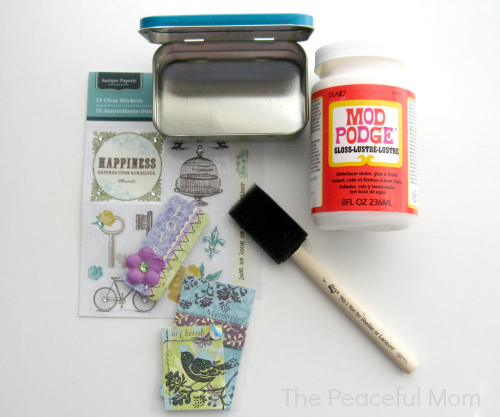 Materials
Altoid Mint Tin
Mod Podge
Sponge brush to apply Mod Podge
Hot Glue Gun
Scrapbook paper
Embellishments:
Charm or Bead for the front of the tin
4 beads with flat sides for the bottom of the tin
Trinkets for the interior of the box (key, charms, tags, etc.)
Instructions
(I didn't think of taking photos until I had finished this craft, so you will see multiple steps completed in each photo.)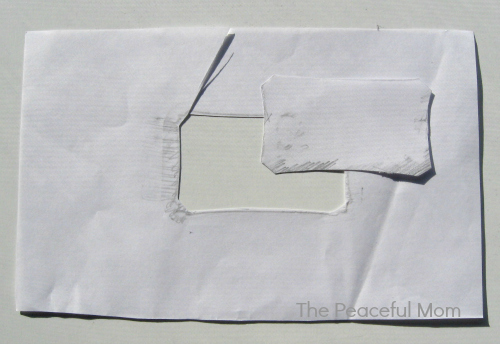 Altoid tins have a raised edge around the center, so to get an exact measurement I placed a piece of copy paper over the top of the tin and rubbed a pencil over the edges. I cut the paper to make a pattern for my scrapbook paper.
Using the pattern, I cut a piece of scrapbook paper to fit the inner section of the lid. I then applied Mod Podge to the back of the paper and placed it on the tin.
After a few minutes, I applied a top coat of Mod Podge to seal it. Once that coat was dry, I attached the letter sticker (the first initial of the recipient). You could also type or write the word "Mom".

I then attached my rhinestone embellishment to the front of the tin using a hot glue gun.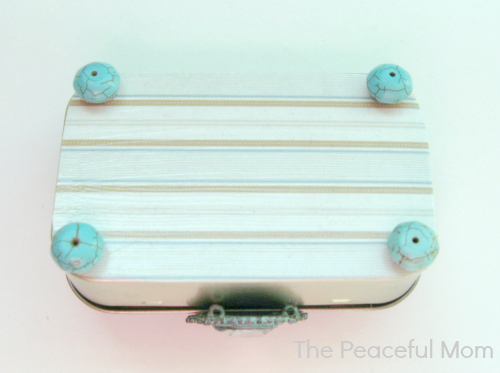 Next, I traced the bottom of the box onto the back side of another piece of scrapbook paper, cut out the shape and glued it to the underside of the box using Mod Podge.
I added a coat of Mod Podge over the top of the paper, and once it was dry, I hot glued beads to the four corners of the tin.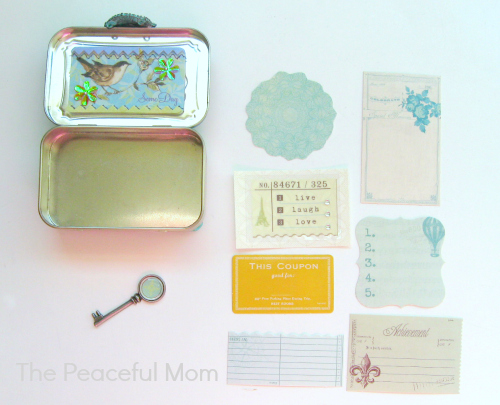 Once everything was dry, I started work on the inside of the tin. I first placed a sticker on the inside of the lid. You could make your own using scrapbook paper, but I found this one on sale (don't tell my mom–lol!)
I wrote notes on each of the tags you see in the photo. For the tag numbered 1-5 I wrote five things I love about my mom. On the coupon tag, I wrote "lunch date", and on the Achievement Tag I wrote "Best Advice Giver."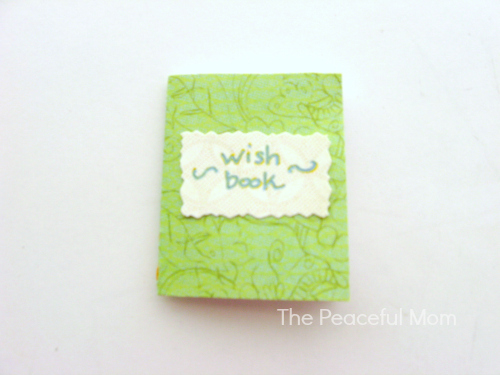 I also made a little hand-sewn book to include. I first cut the cover from coordinating scrapbook paper.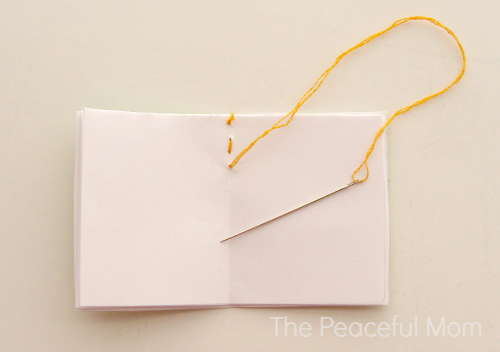 I then cut white paper to fit inside the book and sewed the pages in using embroidery thread.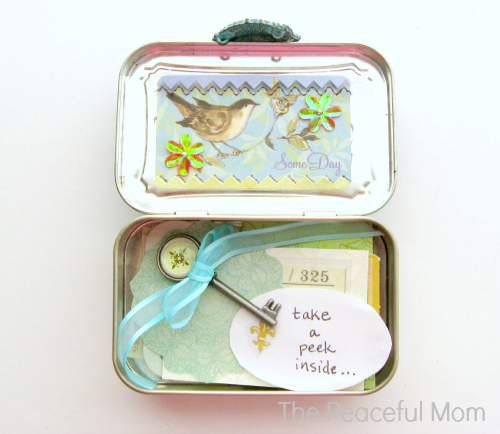 So here's how everything looked when I finished.
It took a little time, but I'm happy with the way it turned out. You could also add a gift card to the tin if you'd like to add more "value", but my mom is fairly sentimental so this type of gift meant a lot to her.
Happy Crafting!

You May Also Enjoy: