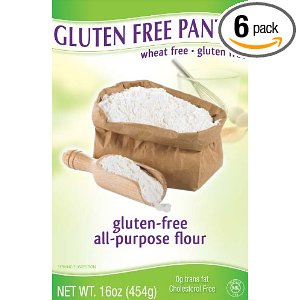 Gluten Free Deal: We love Gluten Free Pantry products and right now on Amazon you can get the 6 pack of Gluten-Free Pantry All-Purpose Flour (16-Ounce Boxes) for $19.14 or just $3.19 a box! You can also get FREE shipping with orders over $25, so you may want to check with a friend to see if they want a pack.
Using pre-made gluten free all-purpose flour mix enables you to bake gluten free goodies without the hassle of using hard to find items like potato starch or sorghum flour, and adapting regular recipes to make them gluten free.
(Amazon prices change quickly. This price was valid at the time of publication.)
Click here for more Gluten Free Amazon Deals from The Peaceful Mom.
*affliate links included in this post