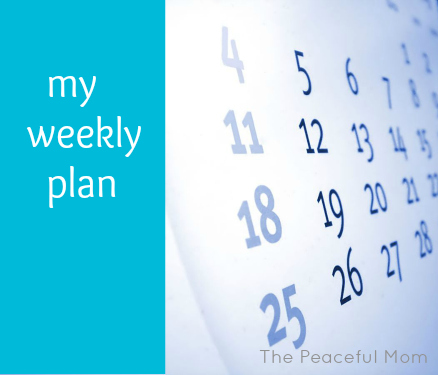 Each Sunday evening I make a weekly plan to ensure that I am focusing on what is truly most important in my life, rather than just staying busy.  
I am currently hand-writing my plan each week. Rather than making a simple to do list (boring!), I like to focus on the things that bring joy and happiness to my life.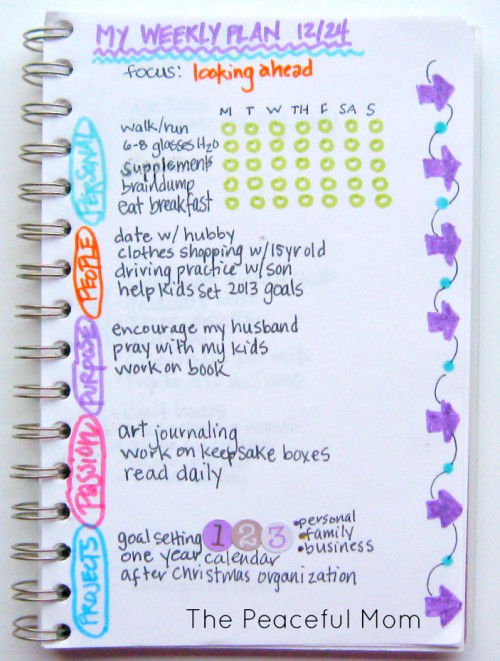 I divide my plan into five categories:
PERSONAL-habits that keep me healthy and happy
PEOPLE-activities that promote relationship with the people I love
PURPOSE-tasks that promote my purpose in life
PASSION-activities and experiences which enable me to enjoy life
PROJECTS-priority tasks that need to be finished this week
You can see last week's plan here. I only exercised a couple of times and I did not mail Christmas cards. We will be sending a family newsletter in January instead. 🙂
This week I am focusing on looking ahead to the new year.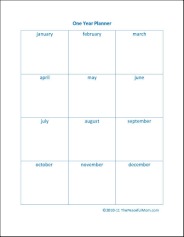 I will be using my One Year Planner (read more here) and my Goal and Action Planner (read more here) to plan our year. Then my husband and I will set some goals for ourselves, our marriage, our family and our finances. This year I plan to keep our goals in a place where we can see them regularly (our fridge).
In addition, I will be doing some After Christmas Organization. You can read more here, but I basically review what worked for our family (and what didn't) while everything is still fresh in my mind. This few minutes of planning helps me to remember and address problems for the next holiday season rather than re-living my mistakes. 😮
I will also be recommitting to my daily morning "brain dump" (read more here). I find that I am way more productive and focused when I do this first thing each day.
What do you have planned this week? Leave a comment.
If you'd like to print your own weekly planner, click here for access to my FREE printable planners.
You May Also Like: