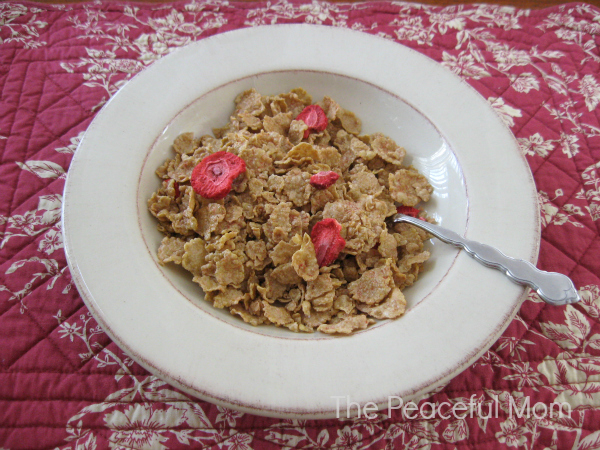 Cake reviews Glutino Berry Sensible Beginnings Cereal.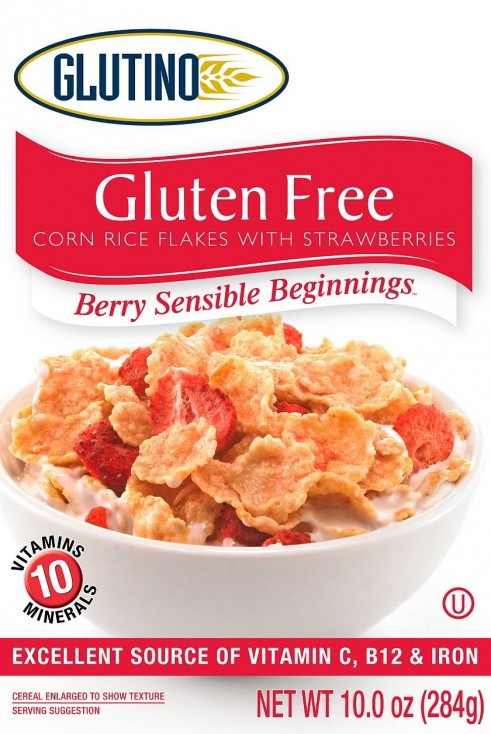 Breakfast can be one of the most difficult transitions when going gluten free because most Americans are accustomed to eating cereal or other quick items, most of which are made from wheat. There are a few gluten free cereals, but many of them lack flavor.
We recently tried Glutino Berry Sensible Beginnings Cereal which consists of rice flakes and dried strawberry slices.
"This is my new favorite cereal. It tastes great and the flakes don't get soggy as fast as some other gluten free cereals."
Tips:
This cereal is expensive, so you may want to eat it only occasionally.
Rating: 5 out of 5 🙂 🙂 🙂 🙂 🙂
If you can't find the cereal at your local store, you can purchase a 6 box case on Amazon here.
Click here for more gluten free breakfast ideas!
You May Also Enjoy: