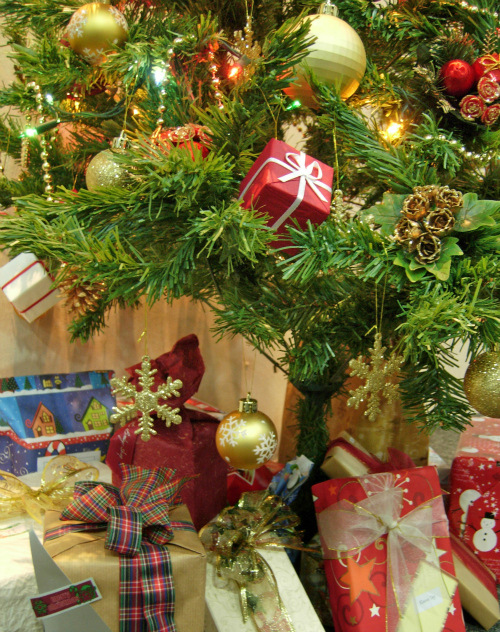 I (like most parents I know) love giving my children gifts that I know they will really enjoy. I look forward to seeing their faces light up when they receive something that they really wanted. Unfortunately, things didn't turn out quite as planned this Christmas.
This year my 12 year old had ONE thing that she wanted for Christmas–a specific Nintendo DS game. I diligently sought out the best price for the game, purchased it in November and hid it for the big day–check!
Christmas Eve came and, as we always do, we opened gifts with our immediate family. My daughter eagerly opened her presents, but when she opened the game her face fell.
"What's the matter?" I asked.
"It's the wrong game Mom, and for the wrong game system."
I could tell that she was trying to keep her emotions in check, but tears were welling up in her eyes. It turns out that I had purchased a similar title rather than the one she requested, and for the 3DS instead of the regular DS. I hated disappointing her, but there was nothing I could do at that point.
It got worse.
Not only did I buy the wrong game for the 12 year old, I also purchased the wrong game for my 15 year old, and to make things even more interesting, the boots that I had purchased for the 14 year old had a rip in them that I hadn't noticed. Santa had a really "off" year.
The children were gracious, but I felt terrible and promised that we would fix everything the day after Christmas.
So today I went out with the girls to exchange the two video games and the boots. I prayed for favor because I knew returns would be difficult on the day after Christmas and I wanted things to go smoothly.
It turns out that they went more than smoothly. There were very few people at the shoe store and my daughter was able to find an even better pair of boots and for $8 less! We then went to the video store where we were able to get the LAST copies of each of the 2 video games the girls wanted. We made the exchange and the cashier said,"You will be getting $21.90 back."
What?! It turns out the game that the 12 year old wanted is on sale– as of today. So we ended up with the correct items and $29.90 back in my pocket!
I love how God redeems everything, even mistakes made by moms who don't know the difference between a DS and a 3DS, and don't inspect shoes before they purchase them. 😮