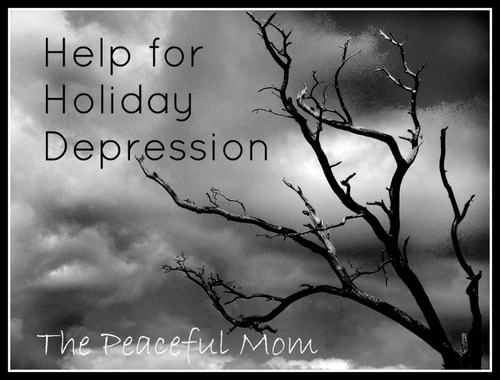 If you are dealing with some holiday depression this season, you are not alone. Many people feel sad and hopeless this time of year.
I wrote about about my personal issues with depression and some helpful ideas for dealing with it in my Help for Holiday Depression post here.
Do you deal with depression this time of year? Have you found anything that helps?