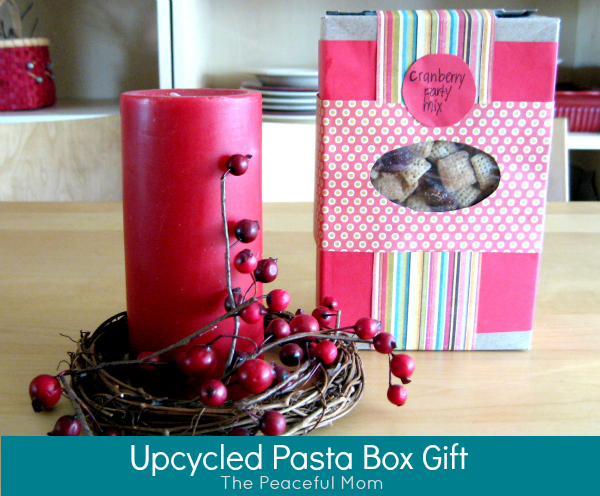 If you need an easy and inexpensive last minute gift option, this Upcycled Pasta Box with Cranberry Party Mix is a tasteful and budget-friendly gift!
Materials for the Gift Box:
1 empty pasta box
colored paper
glue or double-sided tape
cellophane tape
scissors
ribbon (optional)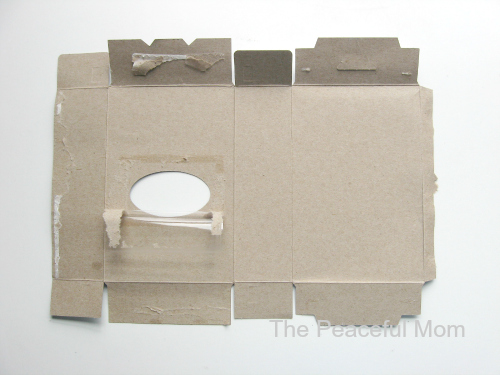 Carefully open the pasta box at the seams and lie the box flat with the inside of the box facing up.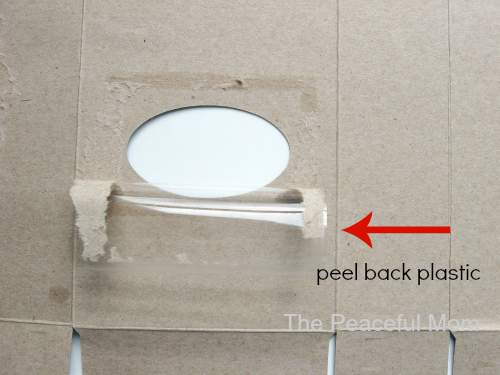 Carefully peel back the plastic window.
Cut a 6 1/4″ x 11″ band from colored paper (I chose red).
Cut a 3 1/4″ x 11″ band from a contrasting pattern paper.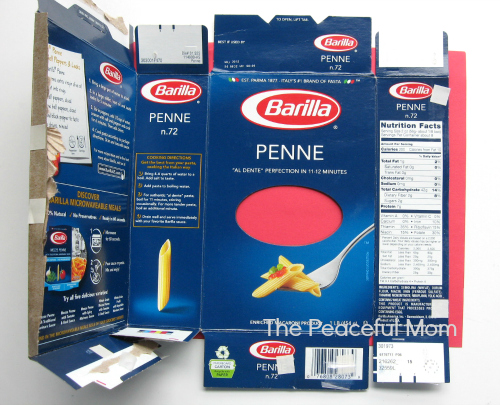 Place the pasta box window over the center of the paper and trace the window into the desired location. Once you have traced the window, re-adhere the plastic over the window.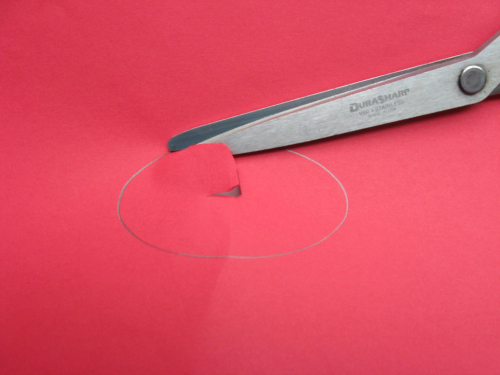 Poke a hole in the center of the window shape and cut around the inside edge of the oval on both bands of paper.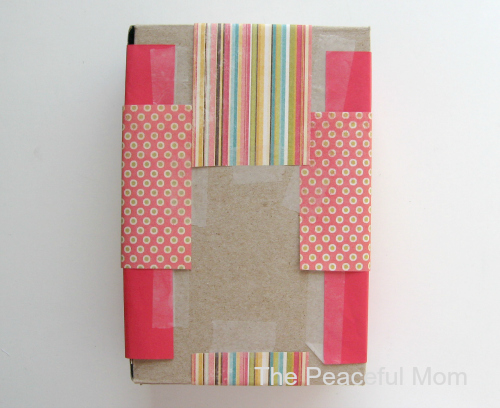 Cut a 2 1/4″ wide x 11″ long band from a third pattern of paper (striped paper above). Cut the band into (2) 2 1/4″ wide pieces.
Tape the large paper band onto the box making sure to fit the window in the paper over the window of the box. I used double-sided tape on the front of the box and then taped the edges of the paper to the back of the box with cellophane tape.
Continue by taping the second band of paper around the center of the box making sure to fit the window in the paper over the window of the box.
Tape one of the contrasting bands vertically from the bottom of the second band on the front of the box under the bottom of the box.
[This photo shows the top band taped on as well, but then I remembered that I had to fill the box with the party mix–oops!]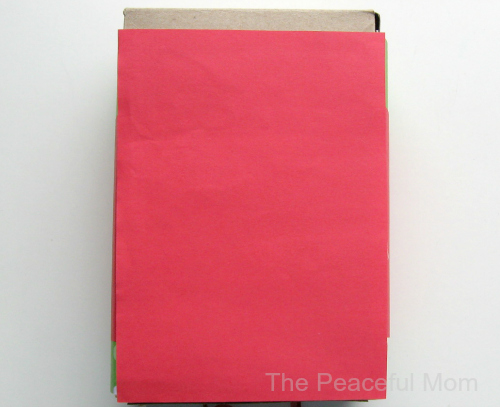 Using double-sided tape, add a piece of paper to cover the back of the box.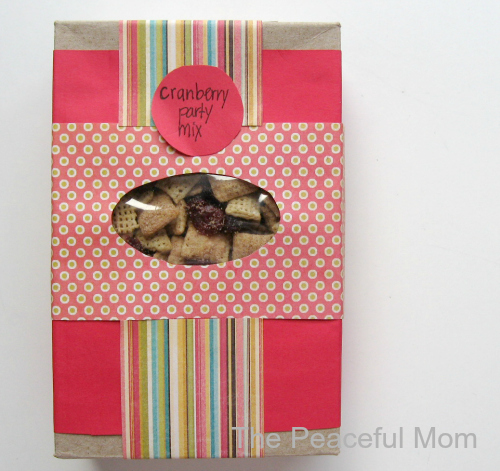 Fill your gift box with yummy goodies and then tape the top band of paper over the top of the box. (I placed our party mix inside a Wilton Clear Party Bag (click here to view) and then placed it inside the box because I think it looks nicer.)
Make a cute label and you're ready to spread some holiday cheer!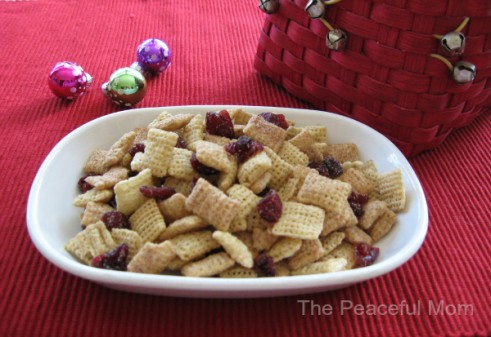 Click here for The Peaceful Mom Cranberry Party Mix Recipe (gluten free!), or to make this even more budget friendly, you can make caramel or chocolate covered popcorn to add to the box.
You May Also Enjoy: