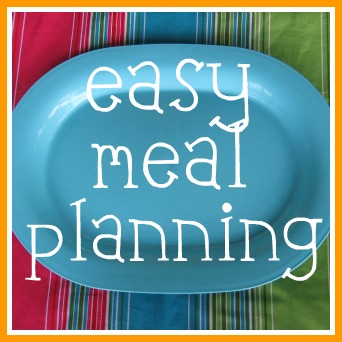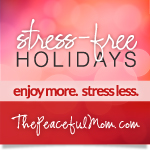 Stress Free Holidays-Your step-by-step plan to enjoy more and stress less this holiday season!
Click here to read all the posts in this series.
Easy Meal Planning– With all of the craziness of the Christmas season, it's very easy to spend extra money on eating out because you're just too busy to think about meal planning. In this series, I'm sharing some easy ideas to help you keep dinner on the table so you enjoy more and spend less!
In my last post I shared my 8 meals in 1 hour Chicken Plan. Today I'll be giving you some ideas for meals with ground beef that you prepare ahead of time and store in the freezer.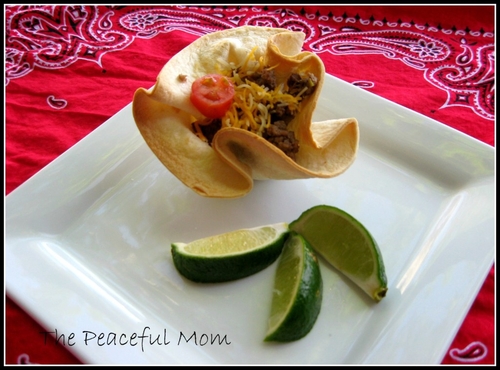 GROUND BEEF PLAN
You can watch my video here about how I brown ground beef ahead of time and place it in the freezer to use in recipes later. The ground beef is then ready to use in dishes like:
Easy Pasta-Add pre-cooked beef to a jar of spaghetti sauce and heat on the stove for a few minutes. Serve this sauce over your favorite pasta with a side of bagged salad and garlic bread. You can also make Cheeseburger Casserole (recipe here) or Lasagna.
Tacos-Place pre-cooked ground beef in a skillet, add mexican seasoning (recipe here to make your own) and heat through. Serve with taco shells, shredded lettuce, diced tomato, shredded cheese, sour cream and salsa. Add some minute rice. You can also make Taco Cups (recipe here).
Taco Bowls-Serve Beantastic Taco Meat over corn chips with toppings like shredded cheese, lettuce, diced tomatoes and salsa.
Beef Enchiladas-Combine precooked beef with enchilada sauce, heat through. Place meat in the center of a flour tortilla (use corn to make this gluten free), roll up tortilla, top with more sauce and shredded cheese and bake at 350 degrees for 30 minutes. Serve with corn (frozen corn kernels are easy).
Chili- Add precooked ground beef, kidney beans, canned tomatoes and chili powder to the crockpot (recipe here). Cook on low for 5-6 hours. Enjoy with tortilla chips.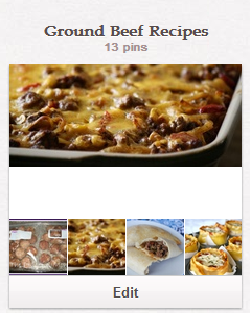 You can also check out my GROUND BEEF RECIPES BOARD here on Pinterest for more recipe ideas.
You May Also Enjoy: