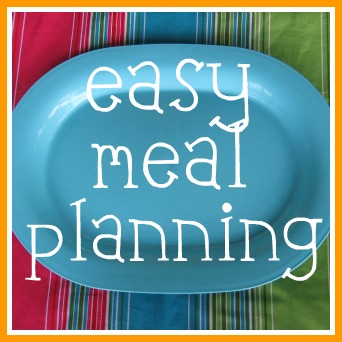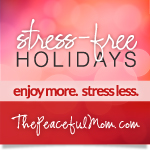 Stress Free Holidays-Your step-by-step plan to enjoy more and stress less this holiday season!
Click here to read all the posts in this series.
Easy Meal Planning– With all of the craziness of the Christmas season, it's very easy to spend extra money on eating out because you're just too busy to think about meal planning. For the next few days, I'll be sharing some easy ideas to help you keep dinner on the table so you enjoy more and spend less!

Plan Ahead
The first step to Easy Meal Planning is to actually have a plan. 🙂 Take a few minutes today and make a list of simple meals you can make for the next two to three weeks. To get started, check out my Meal Ideas List here.
Once you have your list, fill the meals in on your calendar or keep the menu posted on the fridge so you can easily see it.
To help you stay organized, I have a few FREE printable planners (click to print):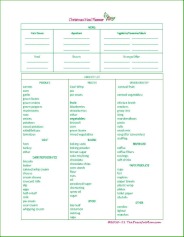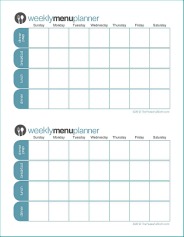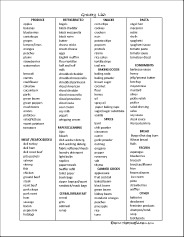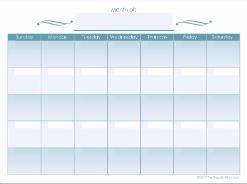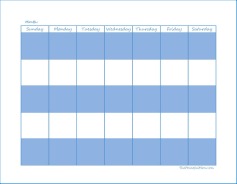 (click here for a Thanksgiving Meal Planner and Grocery List).
If the thought of planning your meals is new to you, or seems completely overwhelming, why not try a meal planning service? My favorite is eMeals because they not only plan your lunch and dinner meals, but give you recipes and a printable grocery list as well. You save time AND money because you know exactly what to purchase when you shop.
eMeals plans start at just $5.00 a month when you purchase a 3 month subscription PLUS my readers can get 10% off when you click here  and use promo code PEACEFUL at checkout!
Click here to read Part 2 with some easy recipes you can use!
What are your favorite ways to keep holiday meals simple? Leave a comment. 🙂 
You May Also Enjoy: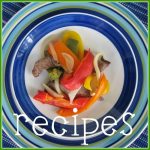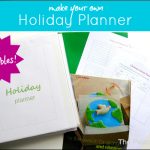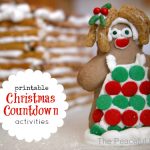 *affiliate links are included in this post