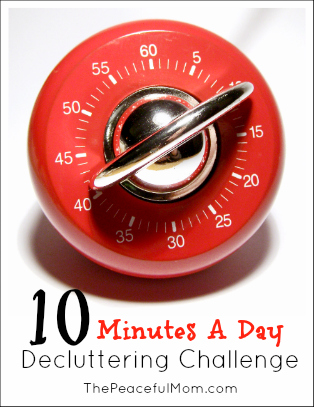 Are you joining us for the 10 Minutes A Day Decluttering Challenge? You still have plenty of time to get your house in shape before Christmas.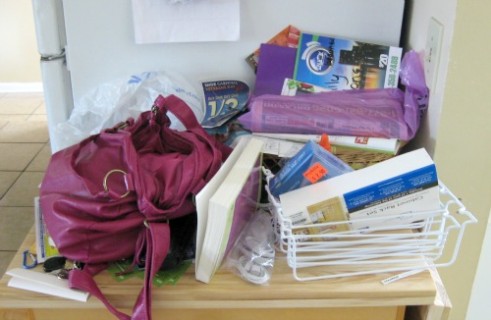 Last week I showed you my embarrassing kitchen cart–the dumping ground for purses, projects and personal items.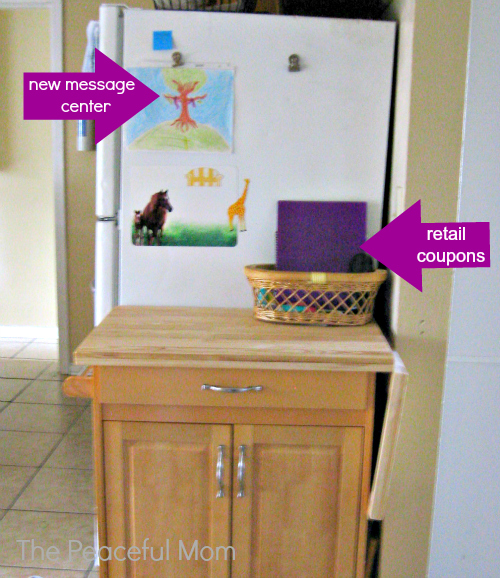 I was able to put everything where it belongs, and to organize and re-purpose this space as a message center and work area. The basket holds keys and small items like glue for quick projects and a folder with our current retail coupons inside (shoe stores, etc.). Now we have a central location for reminders and phone messages.
I also wanted to share a quote with you from Janice VanChronkhite about the importance of decluttering:
"Clutter and disorganization are two of the greatest hindrances to staying focused on any vision or objective. There truly is more time to pursue our personal destinies and designs when things are in place. …

Simplifying determines what is really important to us. Let the possessions and activities you embrace keep moving you toward your goals instead of muddling your world. You don't need to wait a few more weeks for a New year's resolution to begin decluttering. Start today and watch what happens in your life as well as your creativity!"
Decluttering your home will not only make you feel better, it will also enable you to live out your purpose.
How are you doing with the 10 Minutes A Day Decluttering Challenge? Leave a comment. 🙂
You May Also Enjoy: