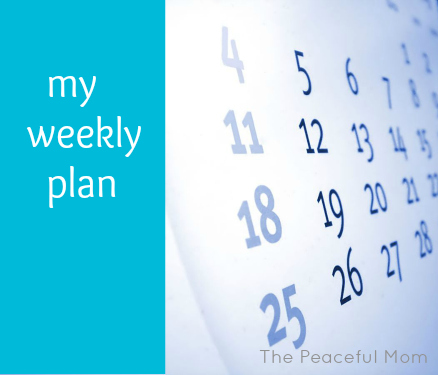 Each Sunday evening I make a weekly plan for world domination (at least domination of my world!). 
I have used various kinds of calendars, agendas and printable pages, but my current favorite is to hand write my plan. Studies have shown that we are more likely to remember things that we write by hand because the act of moving the pen or pencil activates different areas of the brain than typing.
Rather than making a simple to do list (boring!), I like to focus on the things that bring joy and happiness to my life.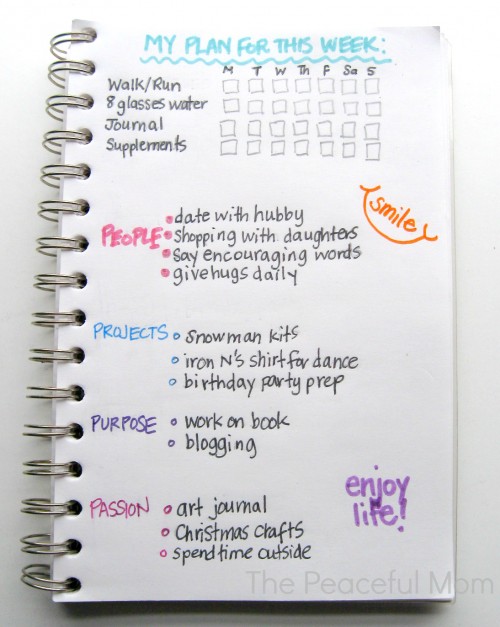 I am renewing my commitment to keep relationships first, so I divided my plans for this week into four categories: 
PEOPLE-activities that promote relationship with the people I love
PROJECTS-priority tasks that I want to focus on this week
PURPOSE-tasks that promote my purpose in life
PASSION-things that I love which enable me to enjoy life
You can see last week's plan here. If you'd like to print your own weekly planner, click here for access to my FREE printable planners.
What is your focus this week? Leave a comment. 🙂
You May Also Like: