If you're like me, you want to be able to give gifts to friends and neighbors, but there's not a lot of extra money in the budget. Here are 3 fun and frugal Homemade Christmas Gift ideas to try:
3 Homemade Christmas Gift Ideas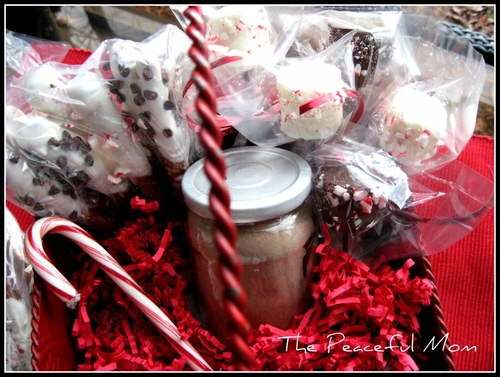 Hot Cocoa Gift Basket
Use a cute basket or holiday-themed container for this fun gift. Pour some bulk hot cocoa mix (buy at Walmart) into a jar or bag or use this homemade recipe.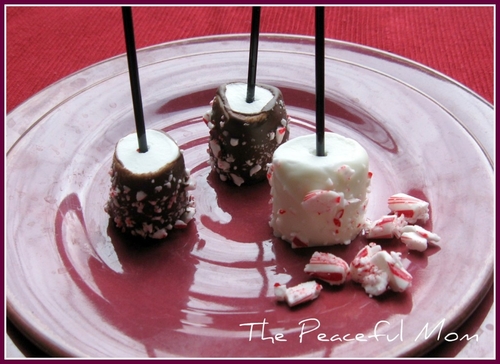 Add these super easy hot cocoa stirrers. Wrap them in plastic wrap with a cute ribbon.
Place the items into the gift basket and make a card with directions:
Add 1 cup of hot water to 1/3 cup cocoa mix, add stirrer and enjoy!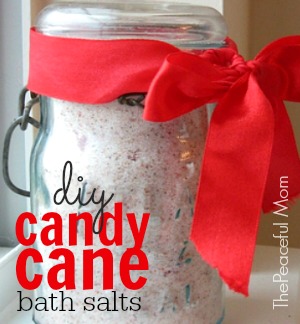 Candy Cane Bath Salts
Find jars at the thrift store or recycle jars from your pantry and use them for these DIY Candy Cane Bath Salts (w/ free printable label)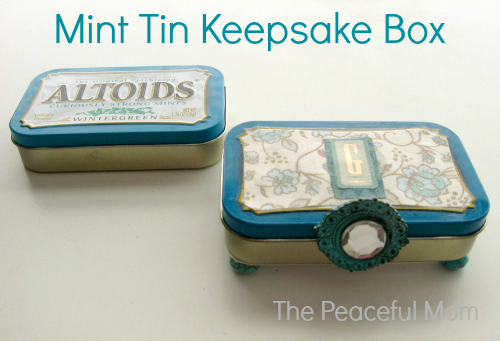 This Recycled Mint Tin Keepsake Box is a fun, inexpensive yet personal gift.
More Homemade Christmas Gift Ideas
Mother/Daughter Date Journal (w/ free printables)

Magazine Subscription
These $5 Magazine Subscriptions
(available for a short time!) make a super easy gift especially for friends and family you need to mail a gift to. You can buy one copy of the magazine and mail it with a pretty card notifying the recipient of the subscription.
Tap HERE to see all of the available titles.
For more easy gift ideas, check out The Peaceful Mom Holiday Page here!
What are your favorite homemade Christmas Gifts? Leave a comment or a link. 🙂
You May Also Enjoy: