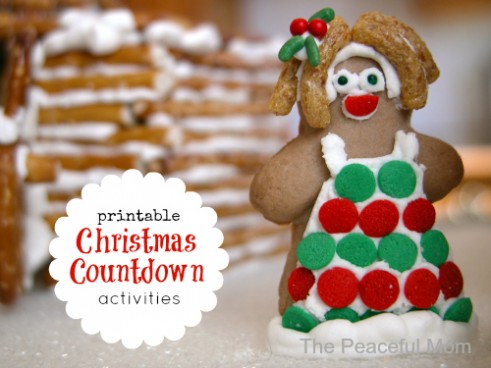 Every December we enjoy counting down the days until Christmas with fun and creative activities. If you'd like to have fun with your family this December, check out these resources: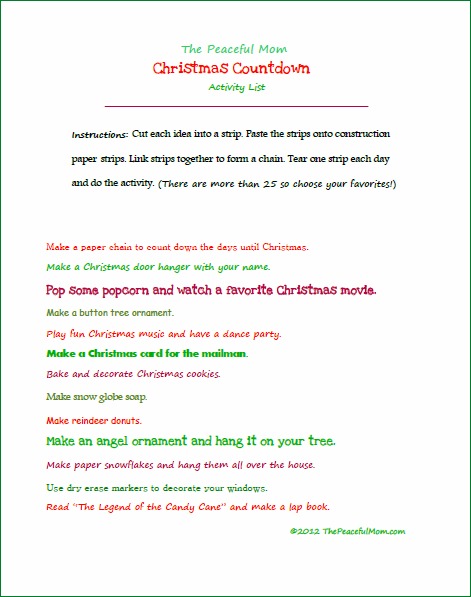 FREE Printable Activities
The Peaceful Mom Christmas Countdown Activities-Print the Activity list and use it to make a paper chain. Links for the activities are included on the page.
The Peaceful Mom Advent Activity List– This list is similar to the Christmas Countdown, but includes more spiritual ideas.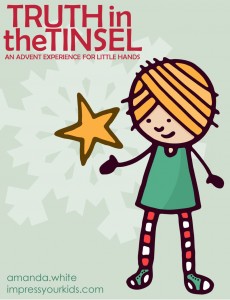 Truth in the Tinsel
If you are looking for some fun activities to do with your children centered around the Christian meaning of Christmas, check out Truth in the Tinsel.
Written by mom Amanda White, this e-book contains 24 days of Scripture reading, ornament crafts, talking points and extension activities plus fun printables and templates! The crafts are easy and use basic items like construction paper, fabric scraps, pipe cleaners, glitter, etc..
Each day also has follow-up activities to complete with your children. The directions are simple, the photographs are professional and the author even gives you alternatives if you are too busy to complete all the activities.
Click here to purchase and download.
Calendar Alternatives
Check out these fun ideas for calendar alternatives: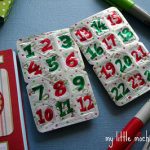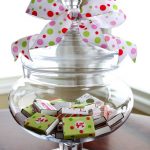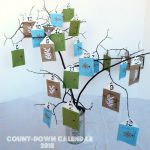 Candy on a String-Hershey's Kisses or candy canes glued on a ribbon. (Thanks Jenny!)
Pretty Boxes-Wrap jewelry or other small boxes in Christmas paper, (include a treat or a clue as to where to find one). Paste numbers on top for each day leading up to December 25th.
Tiny Cards-Write one activity or Bible Verse on each of 25 small cards (such as gift tags), place the cards in small envelopes and write the numbers 1-25 on the outside.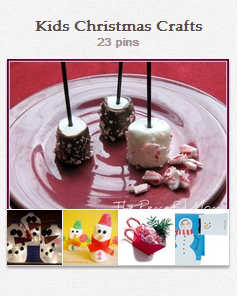 For more fun family activities, check out my Kids Christmas Crafts Pin Board!