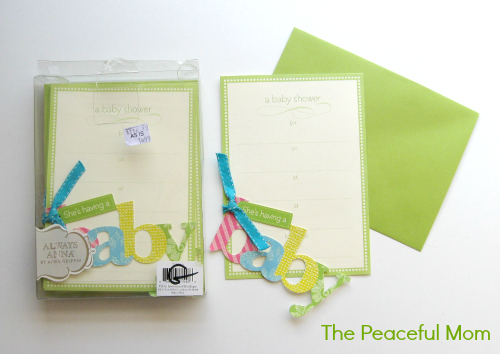 I found these Baby Shower Invitations at the thrift store this week, and I didn't really have a plan but $1.99 was a great price for the envelopes.
When I arrived home I had an idea to upcycle the invitations into Christmas cards.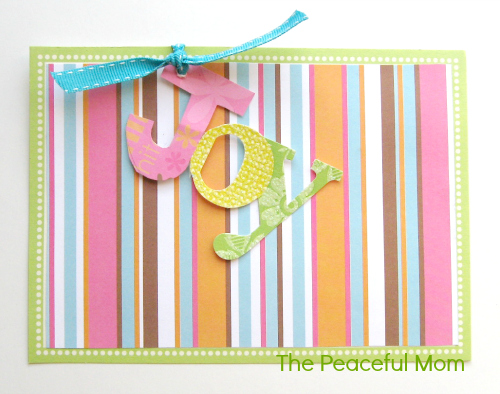 I cut scrapbook paper to fit inside the border of the invitation. I then cut the "b" of the "baby" on the original card into an "o", leaving the "y" attached. I cut a "j" from another piece of scrapbook paper.
I punched a hole into the "j" using nail scissors and threaded the ribbon through the card and the letter.

My daughter was upset that the card isn't "Christmas colors", so I made a different version. I used stencils to create a pattern for the "merry" which I cut from a cereal box and then traced on scrapbook paper. I cut a sticker to place over the second "r".
For $1.99 plus about an hour of time ( I already had the other materials), I now have 10 really cute handmade Christmas cards to send out.
Have you creatively re-used something lately? Leave a comment or a link. 🙂