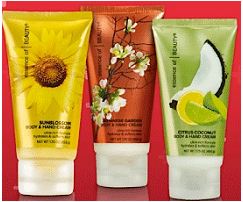 Click here and "like" the CVS Minute Clinic on Facebook to receive an email coupon for a FREE purse-sized bottle of 'Essence of Beauty' Hand Cream! The coupon will be e-mailed to you (check your spam folder) and is valid through December 31st, 2012.
This will make a CUTE stocking stuffer!
Click here for more DEALS and FREEBIES to help you save money!