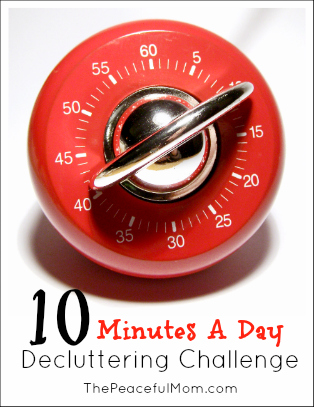 Are you joining us for the 10 Minutes A Day Decluttering Challenge? You still have plenty of time to get your house in shape before Christmas.
To inspire you, take a look at these 10 Ten Minute Tasks you can start right now:
1. Fold and put away a load of laundry.

2. Load the dishwasher.

3. Straighten the linen closet.

4. Declutter one counter top (use the folder method found here)

5. Make a  list of things that need to be done

6. Declutter one surface in the living room (coffee or end table)

7. Re-arrange one shelf.

8. Declutter your entryway.

9. Clear and clean your bathroom counter.

10. Straighten and organize your desk for ten minutes.
This is one of the projects I will be tackling this week: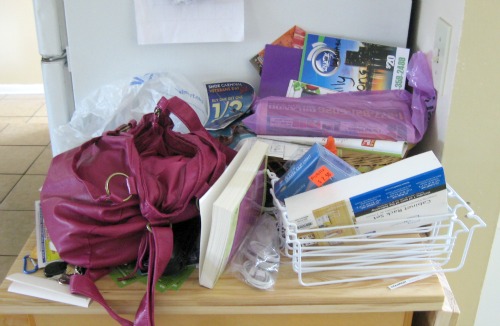 This spot seems to be the catchall in the kitchen, so I will be cleaning it off and putting things where they actually belong.
What will you declutter this week 10 minutes at a time? Leave a comment. 🙂