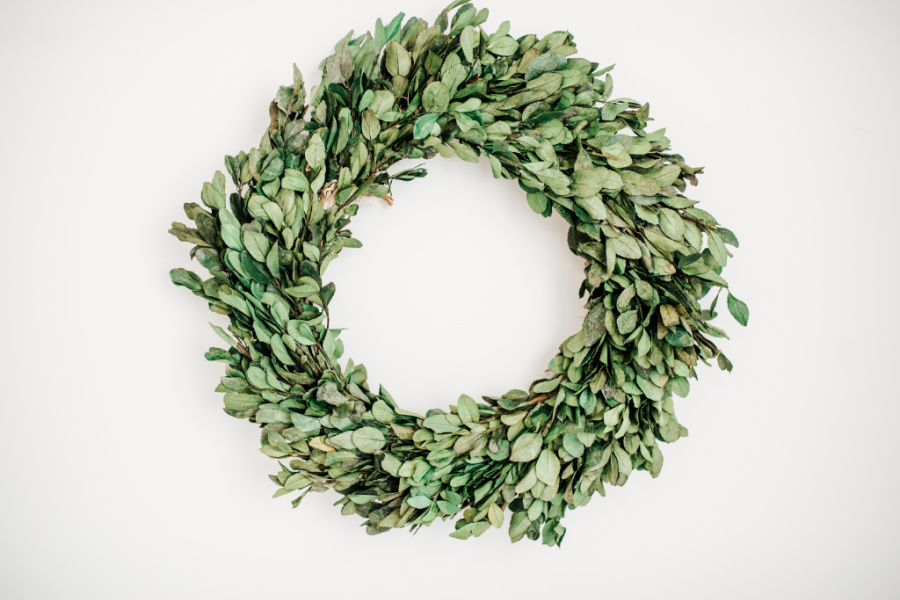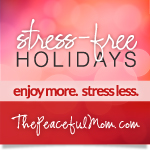 Stress Free Holidays-Your step-by-step plan to enjoy more and stress less this holiday season!
Click here to read all the posts in this series.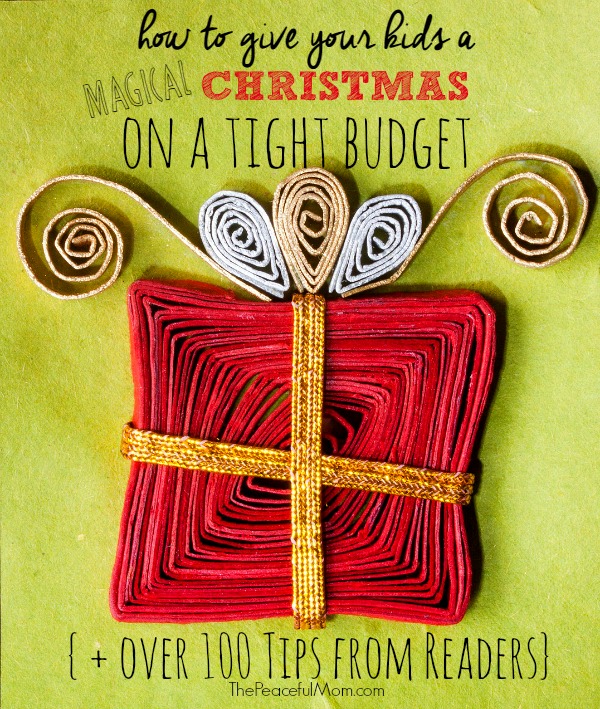 Most parents want to give their children a magical Christmas experience, but what if money's tight? Here are a few ideas to help your children enjoy Christmas without spending a lot of money.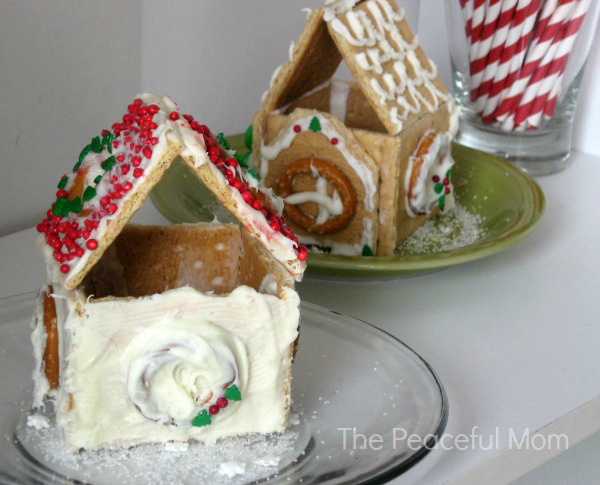 Focus on Fun
Most of the fun of Christmas for our family centers around the experiences of the season rather than just receiving material gifts. We enjoy driving to see light displays, reading Christmas stories, watching Christmas movies, attending free holiday events and baking together.
We also make Simple "Gingerbread" Houses like the ones pictured above, as well as reindeer doughnuts.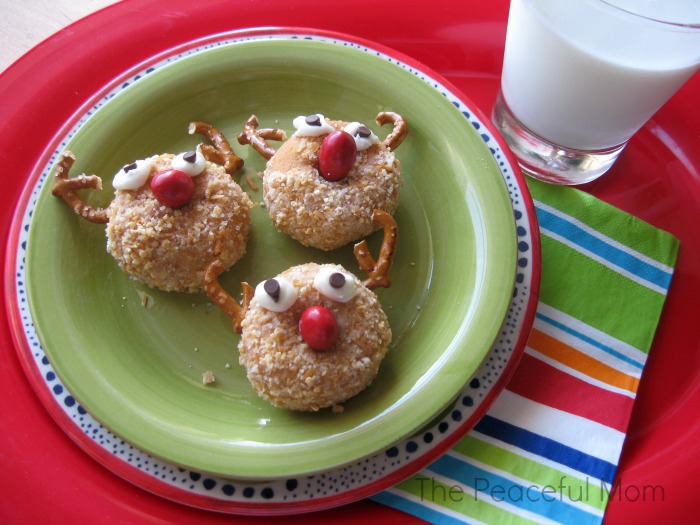 Check out Frugal Family Fun here and The Peaceful Mom Christmas Countdown Activities for more fun and frugal ideas!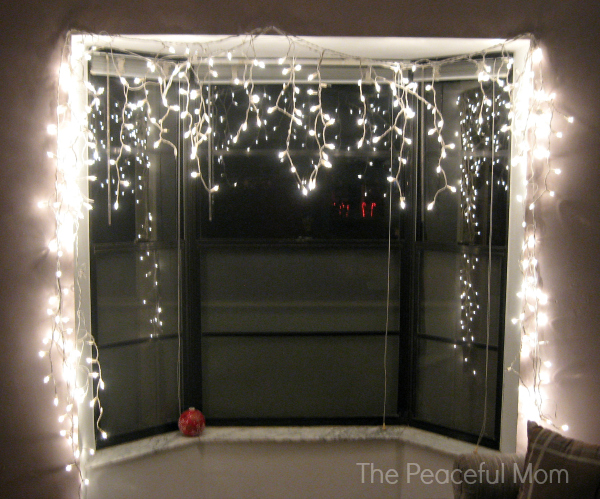 Add Some Surprise
Much the excitement for children is the element of surprise and wonder this time of year. Capitalize on this sense of wonder by stringing Christmas lights in unexpected places like bedroom windows or doorways, or around a table in the living room.
Hang paper snowflakes from the ceiling, create a candy advent calendar or hang jingle bells on every door knob in your house. Quietly decorate your child's room with fake snow (quilt batting) and balloons while he's asleep so he wakes up to a surprise.
When your kids look back on the holiday season, they'll remember the little traditions you shared, not how much you spent.
Recycle Toys
It may be a new concept for some, but a great way to save money on toys is to recycle used toys from friends, yard sales and the thrift store. This strategy works best for younger children (and especially if you limit your children's exposure to advertising), but I just found a cute makeup bag (with the tag attached) for one of my teenagers at a local thrift store.
When our children were smaller I shopped yard sales and thrift stores for toys throughout the year and put them away for Christmas. Many times I found items in like-new condition, or in great condition after a good cleaning. One of my favorite finds was a Fisher Price doll house with some of the furniture. I was able to purchase a few extra pieces from Ebay, and my girls and I played with that dollhouse for years.
Another idea is to check with other families to see if they want to do a toy exchange. They probably have some toys in good condition that their children have grown bored with or outgrown and would love to pass them on to a friend.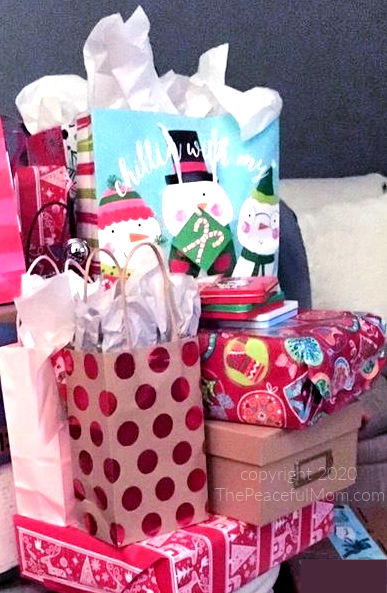 Wrap Creatively
A simple gift can seem much more exciting when you wrap it creatively. Here are a few ideas to get your creative juices flowing:
Scavenger Hunt- Make a list of clues which you wrap individually or place inside a blown up balloon. Have your child follow the clues to find the gift.
Box inside a Box– Wrap your child's gift inside one box, then place that wrapped gift inside another box and so on. We sometimes put extra loose or heavy items in the box to keep the child guessing.
Gift in a Bottle-Watch my Creative Kid Gift Ideas Video here for details on this idea.
Ask for Help
As humbling as it may be to ask, there are plenty of organizations who want to help needy families during the holidays. Churches and food banks often have special programs to help purchase gifts for children and food banks will usually help with Christmas dinner too.
Early in our marriage we experienced a financial emergency right before the holidays. A friend took up a collection at work and gave us a box of gifts including toys and food. I was a little embarrassed to realize that we were the focus of the charitable giving that year, but it was a huge blessing to us and we were very grateful.
Communicate
Communicating with your children in an age appropriate way may help to lower their expectations. Our children are older (11-17) so we explain to them what the budget is and why we have a budget (so that we can enjoy more family time because I don't work full time).
If they want an item that is outside the budget range, they are free to save money to add to the amount we give them. Two of my children have chosen this option in the past–one for a hand held game system and the other for an iPod.
Some parents would see this as cruel, but I believe that children can benefit from having limits set. Have you ever seen a child whose eyes glaze over after opening the sixth present in a row? The law of diminishing returns is definitely in effect here, and within a few minutes they are ready to move on to another activity leaving the mounds of paper and ribbon in a pile (and maybe the gifts too). Limiting gifts enables your child to be truly grateful for what they have and to realize that the world does not completely revolve around them.
Remember that the important thing for your children is to have fun and enjoy being with family. Focus on fun and creativity with a positive attitude rather than feeling guilty about not having much money, and you'll have a much simpler and happier Christmas. You may even decide to have a simpler Christmas every year!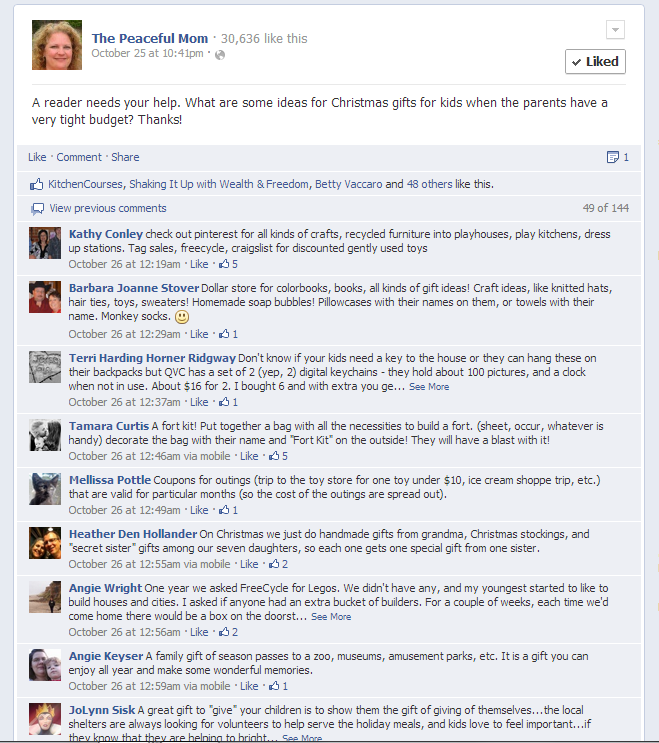 For over 100 ideas from readers check out this Facebook post.
How do you help your kids have have Christmas fun on a budget? Leave a comment.
You May Also Enjoy: