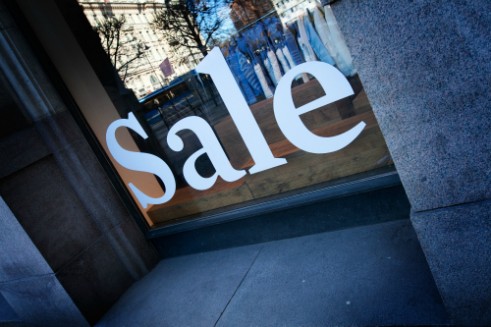 As I have mentioned previously on the blog, I am not much of a Black Friday Shopper. I have shopped on Black Friday a total of 3 times in my life when there were very specific items I was looking for, but truthfully I am just not a fan of being surrounded by large groups of super excited people (which is a huge disappointment to my husband who loves concerts).
In an effort to maintain my peace I have purposely avoided any Black Friday advertisements this year. I haven't read the paper, turned on the tv or looked at anything online. I have been blissfully unaware of all of the hysteria.
I did however, become an accidental Black Friday Shopper.

Yesterday we attended a Thanksgiving dinner with some friends and ended up staying for several hours. My oldest daughter wanted to make her first gluten free pumpkin pie, so when we left the dinner I planned on stopping by the local Walmart to pick up some evaporated milk for her. It was 8:00 pm, so I figured that I was well ahead of all the Black Friday shopping which normally starts at midnight.
Imagine my surprise when I pulled onto the street where the Walmart is located and saw that not only was the parking lot completely full, but the parking lots of all of the adjacent stores and ALL of the grass surrounding the parking lot as well (which effectively doubled the size of the lot). It took us ten minutes just to find a way out of the parking lot.
Needless to say we did not get any evaporated milk.
I have to tell you that I am not a fan of Black Friday encroaching on my Thanksgiving holiday. There is certainly plenty of time before December 31st for shoppers to spend all of their money. While I realize that retailers need to make money to pay their employees, I miss the idea that a national holiday was a time to slow down and enjoy your family. I dislike the fact that materialism is crowding out the important things in life.
To all of you who enjoy the crowds and craziness, I wish you well. As for our family, we will be enjoying a quiet day at home and possibly venturing out to enjoy a local Christmas Tree Lighting (from a distance) :).
You May Also Enjoy: