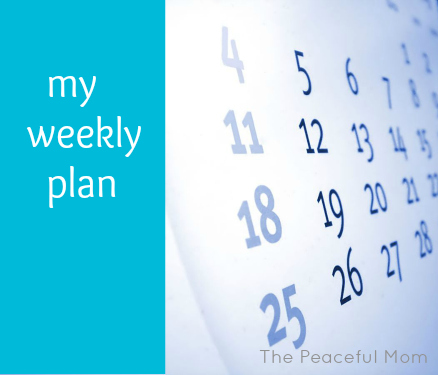 I normally make a weekly plan to ensure that I am accomplishing my goals in important areas. I'm taking it easy this week to enjoy time with my family and hopefully recuperate from a very busy month so far! Here's a look at what I have planned: 

Date with hubby
Driving practice with son
Watch movies with the family
Eat pumpkin pie 🙂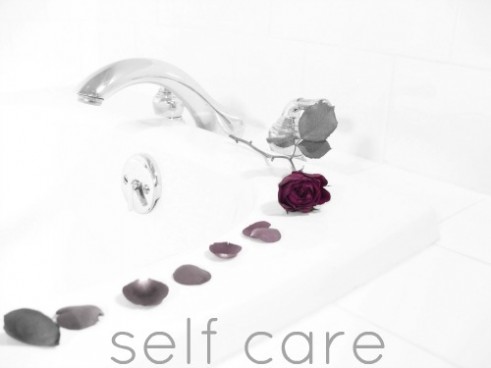 Run/walk 30 minutes 3 days this week.
Drink 8 glasses of water daily
Eat veggies every day
Avoid shopping on Black Friday 😉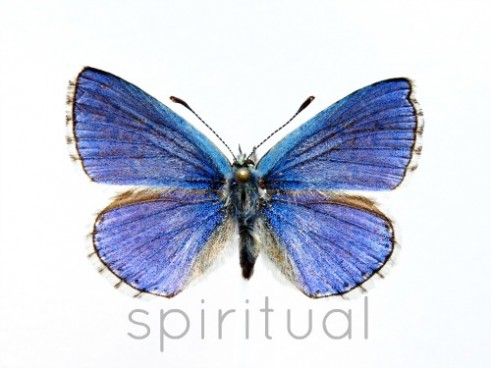 Morning "brain dump" (read more here) & Bible reading first thing
Art Journal at least one day
Finish new vision board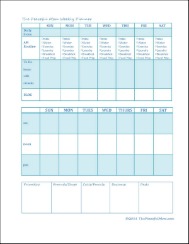 If you would like a little help planning your week, print this Weekly Planner to get a view of the week at a glance. (Click here to see all of the FREE printable planners available on The Peaceful Mom.)
What do you have planned for this week? Leave a comment. 🙂
(Email readers will need to click through to leave a comment.)
You May Also Like: