This hot deal is back! For 3 days only, get 140 personalized address labels from Vistaprint for just $3.70 shipped!  
These are perfect for those Christmas cards and letters you'll be sending out soon! You can also print them with your child's name and use them to label his belongings, label potluck dishes with your name and phone number…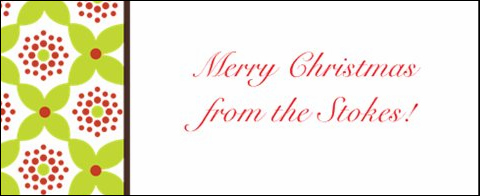 or print them with your family name and a message to use as gift tags!
Labels are free and shipping starts at just $3.70. (Be sure to decline all other offers to get this low price.)