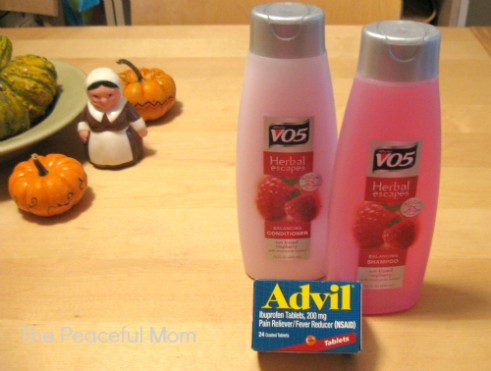 If you printed your coupon yesterday for FREE Advil from CVS, you might want to check out this deal I was able to get.
I scanned my ExtraCare card at the in-store coupon machine and received a coupon for $2.00 off (2) shampoo, conditioner or styling products. The VO5 shampoos and conditioners were on sale for $.75 this week at my store. The cashier adjusted the coupon down to $1.50 ($.75 each rather than $1.00 each) and I was able to get all of the above for just $.10 tax!
The Advil coupon is no longer available, but if you printed it yesterday make sure to use it by the end of the day today (11/14).
Click here for more FREEBIES and DEALS!