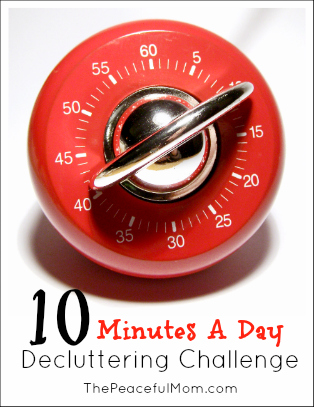 If you read my post 3 Reasons to Declutter Before Thanksgiving, then you know about the 10 Minutes A Day Decluttering Challenge. If you want to join in, we are taking 10 minutes a day to declutter one area of our home before the holidays.
I wanted to let you know that I am not just the president of the Decluttering Club, I am also a client. While it is extremely embarrassing to show you photos of my mess, I am revealing my weakness in the hopes that one or two of you with the same problem can feel encouraged.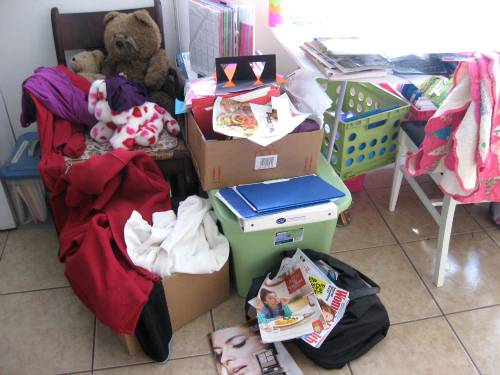 I have a very bad habit of starting projects and not cleaning up after myself before I move on to something else.
This is a photo of my work area including my desk from earlier this week. The clothing is scattered everywhere because I took my winter clothes down from my bedroom closet (A cardboard box is not the best solution, but what I had available at the time). I was in a hurry to find something one evening when we were about to leave, so I quickly threw the items around and I never bothered to clean up my mess when we returned–sad, but true.
The magazines (free subscriptions from my FREEBIES posts) are for my art collage projects, one of which was in progress on the desk. The box on the green container held some items and papers that I needed to go through and organize.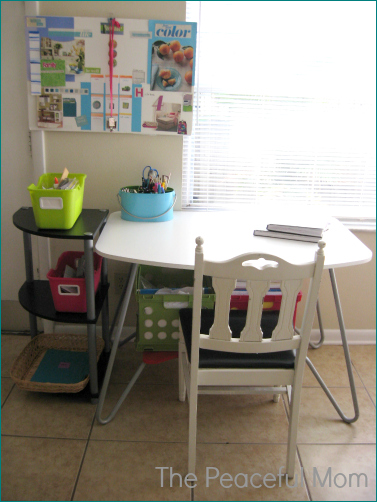 Here is the new and much improved area!
Sometimes you just need to do a quick decluttering by placing items into a container to come back to later. I had several smaller items and papers that I need to go through, which I placed in the folders in the basket and in the pink and green containers.
I was able to pick up the shelf at the thrift store this week for $6 and the flat basket for $1.99. I already had the other containers. Even though the "mess" is still there, containing it makes the area look nicer and I am more motivated to take a few minutes later to go through the items in the containers and folders.
I folded and put away the clothes and placed the magazines into a box which is on a bookshelf. Working just ten minutes a day made a big difference!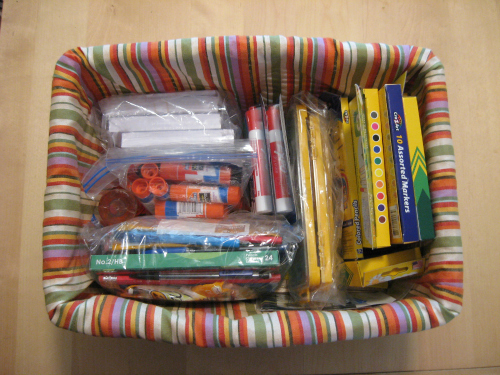 I also had time to work on a smaller project. I forgot to take a before shot, but suffice it to say that this basket was a crazy collection of school supplies. I used plastic zipper bags (previously used and washed of course!) to group like things together. Now I can see at a glance what we have and what we are running low on.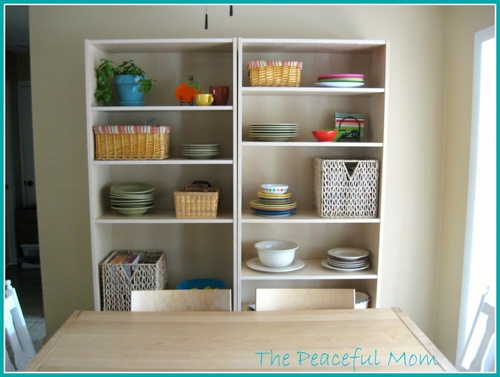 The school supply basket stays on the shelf next to the kitchen table, so it's important that it looks neat and uncluttered.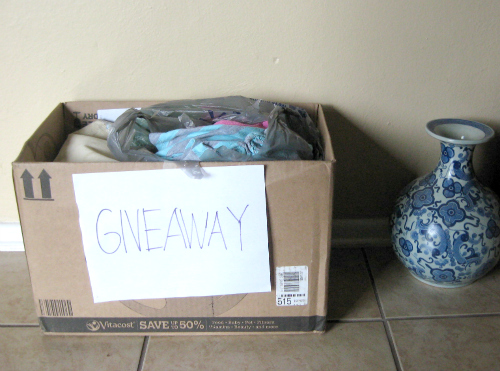 We were also able to add some items to the Give Away Box. I will leave this by the door for a few more days while we continue the decluttering and then I will take it to our local thrift store.
A lot can be accomplished by working just ten minutes a day! Setting a time limit helps you to get started because you realize that you won't be trapped in clutter world forever. 🙂
How are you doing with the 10 Minutes A Day Decluttering Challenge? Leave a comment so we can cheer each other on!
You May Also Enjoy: