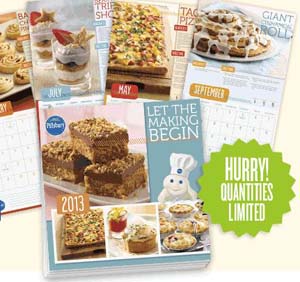 Click here to log into your Pillsbury account to get a FREE 2013 Pillsbury Calendar. Simply fill out the short form and allow 6 to 8 weeks for delivery.
Plus, don't forget to request a FREE 2013 Betty Crocker Calendar if you haven't yet! [These are available for members only.]
Click here for more great FREEBIES and DEALS!