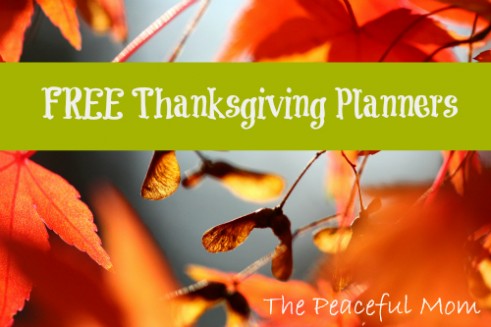 It's November 1st, so you may want to start thinking about Thanksgiving preparations.  
I have several FREE Printable Thankgiving Planners to help keep you organized including a Thanksgiving Meal Planner & Grocery List, a Thanksgiving Meal Timeline to help you keep things moving in the kitchen and a Black Friday Shopping Planner.
Click here to see all of the FREE Thanksgiving Planners!
[If you're not ready to start thinking about the holidays yet, click the "Pin It" button at the top of the page to save them for later.]