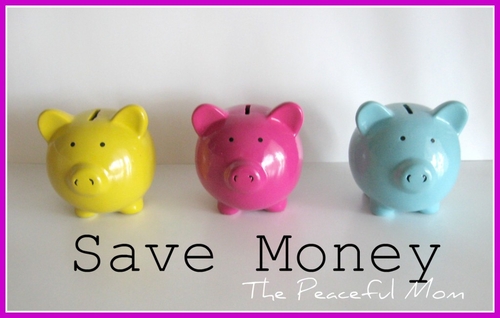 Save Money: Easy ways to spend less and save more!
Today's tip comes from reader Jamie:
"I recently upgraded my phone, I had a Blackberry but  I was having problems with my old phone and the iPhone will help make my work life a lot easier, so I could justify the upgrade cost. I decided it would be better for me to go to the physical store to change my phone than to activate as recommended through the phone activation service.

My hunch to go to the store was correct. It turns out that I was grandfathered in to a data plan package that isn't available anymore so the service member was able to help me keep that intact– SCORE!

The service member also found out that I am not using anywhere near my 900 minutes a month and offered me a new plan (that wasn't offered in the past) for 450 minutes for $20 cheaper.

I am also eligible for a 20% discount through an employer program. So I was was able to upgrade to an iPhone for the purchase price of $1 plus a one time upgrade fee of $36 and now I'm saving $20 off my plan and 20% off my entire bill! It was definitely worth the trip and the upgrade.

Maybe you can share with your readers that every once in awhile it's a good idea to check with various services including your cell phone provider to see if a new plan is available or a new discount that you may be eligible for."
Do you have a money saving tip?
Email Kimberlee (at) ThePeacefulMom (dot) com with the subject line "Money Saving Tip" and you could see your great idea published on The Peaceful Mom!
You May Also Enjoy: