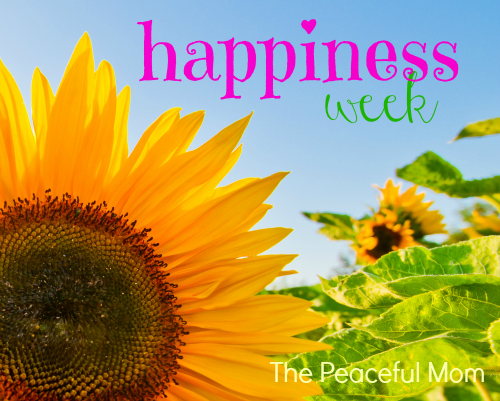 Need more "happy" in your life? Me too.
Lately my life has consisted of longer and longer lists of things that I need to do, and as the list grows, my motivation shrinks.
Sure I can rely on discipline, but honestly just hearing the word reminds me of my elementary school principal's office. He had a large wooden boat oar (complete with holes drilled in it and a sawed-off handle) prominently displayed on the wall of his office. The rumor floating around school was that the holes made the air move faster so it hurt more when you were paddled with it. (Yes, I grew up in the days when corporal punishment was used in school.)
Sometimes that list of stuff that I'm supposed to do–exercise, eat veggies, floss my teeth, clean my toilet–reminds me of that boat oar and I have a distinctly unpleasant reaction.
It's true that there are times when I need discipline in my life to make me do hard things. The problem is that when my life becomes consumed with the lists of things that I "should' do rather than things that I want to do, I become very unmotivated and when I am unmotivated it is very difficult to get anything done.
To counteract this soul-killing cycle I will be instituting "Happiness Week" this week!
For the next 7 days I will meet my basic responsibilities like feeding the kids and doing laundry, but in between I will be dumping the "shoulds" and adding some "want to's".
So here is my plan for this week:
Sleep late.

Picnic in the park (even though we have to bundle up).

Visit the Botanical Gardens.

Snuggle my kids.

Watch movies.

Eat cookies.
Hopefully after a week of enjoying life more, I will be restored and refreshed and I can return to the to do list.
Would you like to join me for "Happiness Week"? Leave a comment and let me know how you will be celebrating. 🙂
You May Also Enjoy: