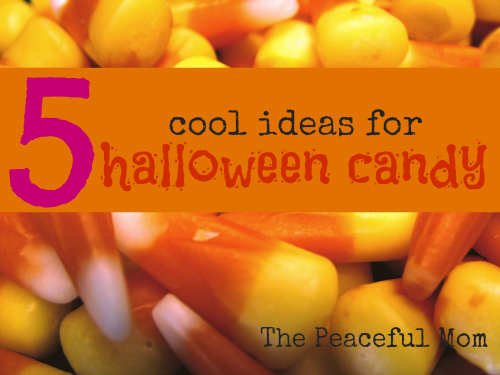 5 Cool Ideas for Halloween Candy: It's that time of year when your house is invaded with an avalanche of sweets.  
If you're like most moms, you know that the candy isn't really good for your kids, but you feel guilty not letting them participate in Trick-or-Treating or Fall Festivals. You could make the candy haul "magically disappear" while the kids are asleep by throwing it away, or enjoying it yourself. (Ssh! I won't tell anyone. 😉
I have a few ideas that might save your waistline though. (Warning: You might like these ideas so much that you buy more candy on clearance the day after Halloween!).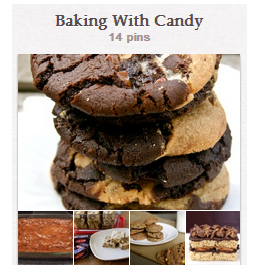 Recycle It
Instead of eating those candy bars now, put them in the freezer to use in Christmas baking gifts. (Check out my Baking With Candy Pin Board for some easy recipes to try!)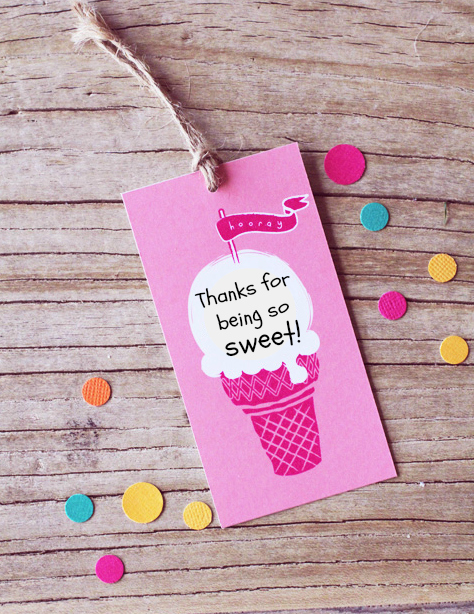 Gift It
Use some of that candy to make gift bags or baskets for neighbors or friends. Package it in a cellophane bag with a ribbon and attach a cute tag (like this one from Eat Drink Chic!).

Reuse It
Save the candy for Christmas stockings or use it to make birthday party favor bags like these.

Exchange It
Give the kids trade-in options for their candy. You can offer healthy treats like Annie's Organic Bunny Fruit Snacks or Funky Monkey Dried Fruit (made even more appealing by wrapping them in gift wrap!) or you can give non-food options like coupons for a $5.00 toy from the store or a trip to an indoor play park.
You can also exchange the candy for actual money by giving your child a penny or nickel per piece of candy and then taking him shopping for a little gift from the dollar store.

Donate It
Once you collect your trade-ins, call to see if any dentists in your area take candy donations in exchange for prizes. You can also save the hard candy for an Operation Christmas Child Shoebox (find details here). Sending a gift overseas can teach your children compassion for those who are less fortunate.
What do you do with leftover Halloween candy? Leave a comment :).
You May Also Enjoy: