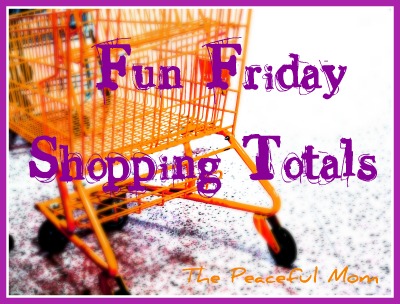 Fun Friday Shopping Totals: See how I feed my family of six (including 3 teens) for around $125/week. See our $125 Budget Weekly Menu here.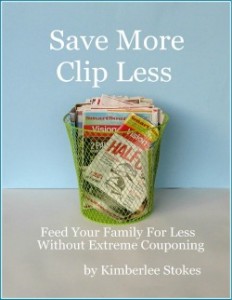 Need to lower your grocery bill? Read more about how I stick to a $125 a week budget in my FREE e-book Save More-Clip Less.
I had a busy, busy week so I shopped at only one store and used the Walmart's Ad Match Guarantee. We also have different family members eating at other people's houses or events on several nights and we will eat fast food as a family after a fieldtrip this week, so I didn't need as many groceries. We'll use the extra money from the budget to pay for eating out.
   WALMART–Spent $79.88 (including the items below + a gallon of organic milk I forgot to include in the photo).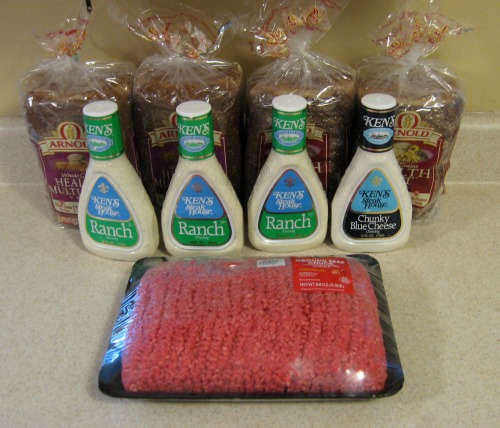 Walmart Ad Matches 
Arnold Bread $2.00 each
Ken's Dressing (16 oz.) $1.87 each (this is the only Ranch we like)
Ground Chuck $2.49/lb
Savings Tip: Buy ground beef when you find it on sale, brown it and freeze it for later. Read here what I do with 20 pounds of ground beef.
Weekly Total: $79.88
Monthly Total: $419.97   
($125/week budget for six people–under budget this month. Woohoo!)
Related Topics:
Click here to see previous week's shopping trips.

You May Also Enjoy: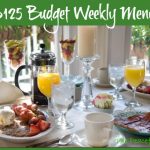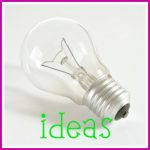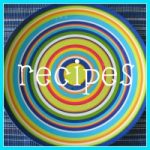 Were you able to stick to your budget this week? Find any amazing deals? Leave a comment!