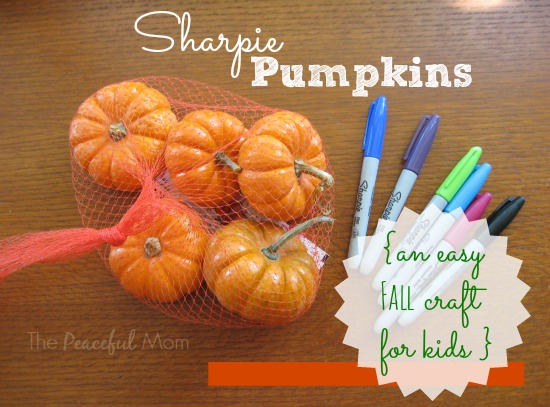 Pumpkin Decorating–The Easy Way
I love the idea of Fall decorating with my kids, but I just don't want to commit to the expense and mess involved with carving large pumpkins. My solution? Easy pumpkin decorating!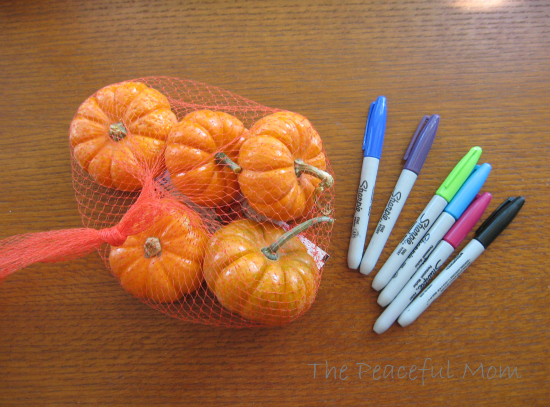 You will need:
1 or more miniature pumpkins per child
fine tip permanent markers
imagination
Instructions:
Cover your work surface with newspaper. Have your child put on an old t-shirt and allow him (with supervision) to decorate a miniature pumpkin using the permanent markers. You can use stencils or encourage your child to create her own pattern or design.
Show your child how to turn the pumpkin using the stem so that the marker is not smeared before it dries. Once your child finishes, display the pumpkins and enjoy!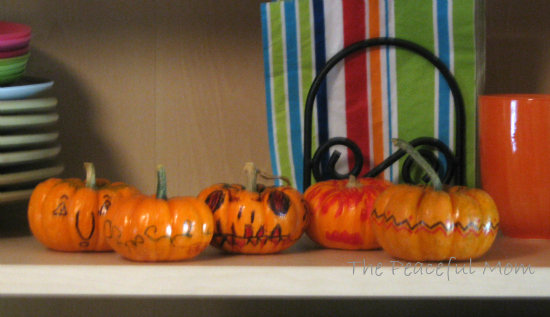 [Please Note: These pumpkins do eventually rot, so place the painted pumpkins on a plate or other easy to clean surface and check frequently. Yes, we learned the hard way.]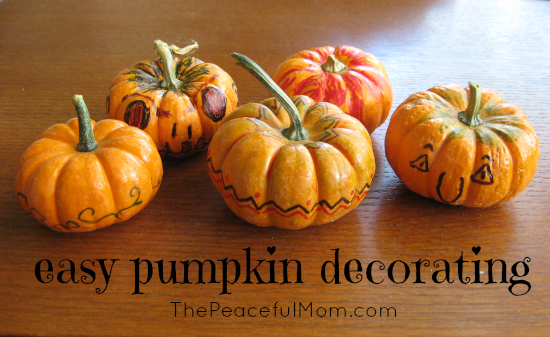 You May Also Enjoy: