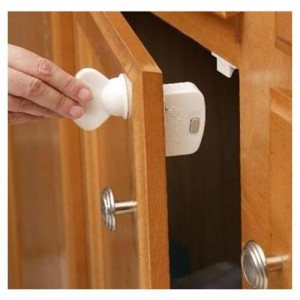 (Please note: This is a sample photo, not the actual product you will receive.)
Click here to sign up for a FREE Cabinet Latch Starter Kit from Home Made Simple! Just click the green button to access the request form.
This is a great freebie for moms with toddlers! Your kit should arrive within 8 weeks.