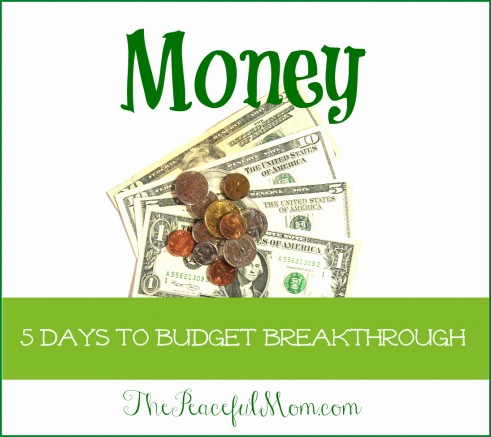 Money: 5 Days to Budget Breakthrough (+ FREE printable budget worksheet)
Need to get your money back on track? Each day this week I'm sharing one step you can take to start gaining control of your finances. Follow along, take the action steps and find your budget breakthrough!
Day 1: Get The Big Picture
Today's challenge has two parts: the first is to take a snapshot of your monthly spending.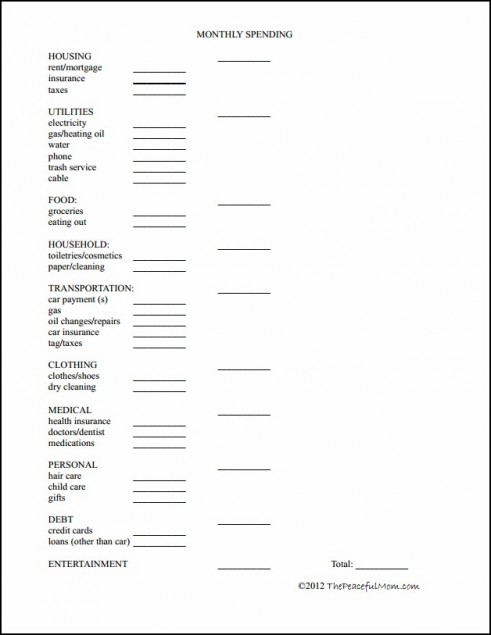 To complete this part of the challenge take a sheet of paper (or print this FREE Printable Budget Worksheet) and write down every expenditure you make each month. Look back at your online banking statements and/or your checkbook, think back about your activities this month and write everything down.
The second part of this challenge is to start keeping a record of your spending each day, everything from snacks to gas for your car, groceries, medical bills– everything.
You can write each expenditure on an index card you keep in your wallet, make a note on your phone, use an app like Evernote or a service like Mint.com. I keep all of my receipts in a specific place in my wallet and take time each night to record the individual transactions on a piece of paper divided into categories (clothing, food, eating out, gas, entertainment, etc.).
Whatever method you choose, the key is to record all of your spending so that you can get a better picture of exactly where your money is going.
Will you join us for the 5 day Budget Breakthrough challenge? Leave a comment. 🙂
[Click here for day 2 of the Budget Breakthrough! Click here to read all the Budget Breakthrough posts.]
You May Also Enjoy: