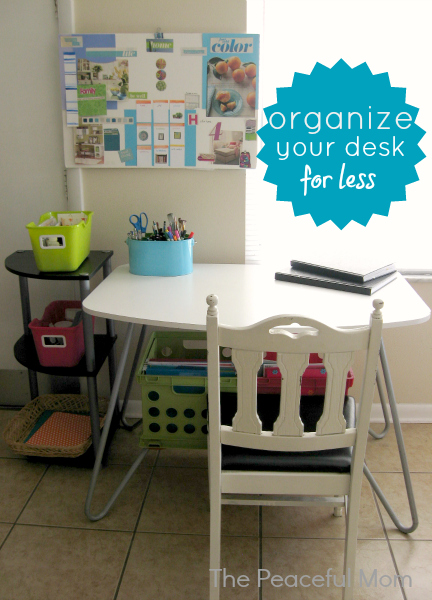 Organize Your Desk On A Budget– Organizing doesn't have to cost a lot of money. By using items from the dollar store or thrift store, you can organize your work space in just a few minutes and for just a few dollars.
My work area started with a $10 desk from the thrift store. I love the extra wide work space and the easy-to-clean surface. The chair is from a set I found at a local "upcycle" shop for just $5.00 per chair. Two of the other chairs are in use around our kitchen table.
I recently found the shelf to the left of the desk at the thrift store for $6.00. It enables me to store items nearby that I use frequently without cluttering up the desktop.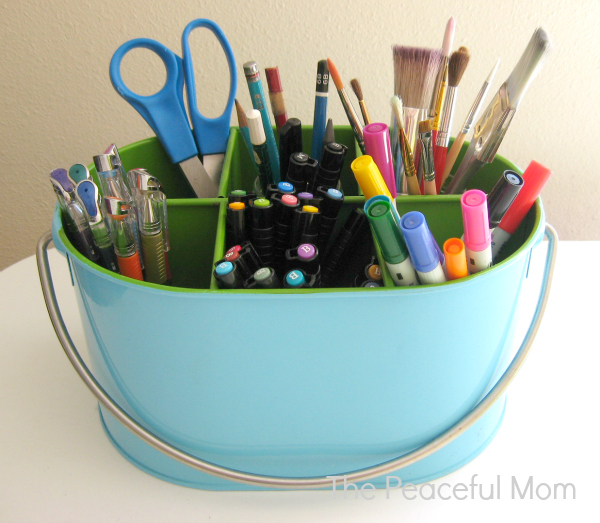 Use Thrift Store Finds–I found this silverware holder for $1.00 and use it for my markers, pens and paint brushes.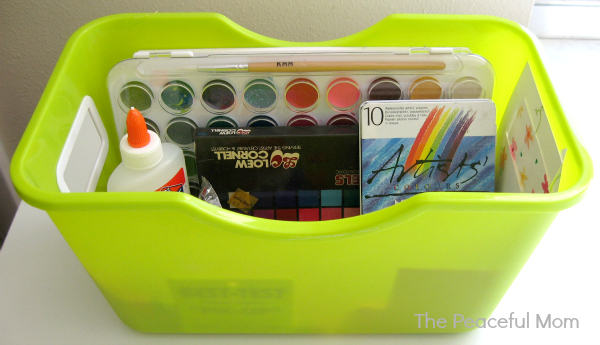 Visit the Dollar Store–I found this plastic bin for $1.00 at my local dollar store. It's perfect to hold my paint and other art supplies.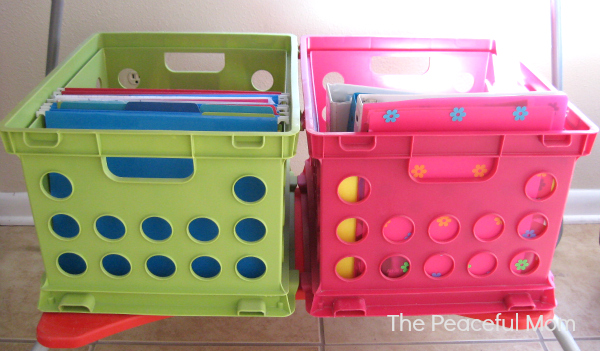 Check the Clearance Aisle–I found these plastic crates on clearance at Walmart for $3.00 each. One holds my hanging files and the other holds organization binders.
With just a little creativity you can organize your office space for very little money, and the organization just might make you a little more productive!
You May Also Enjoy: