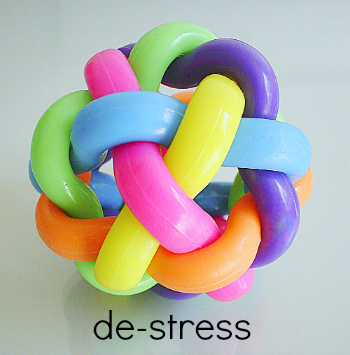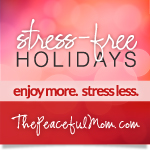 Stress Free Holidays-Your step-by-step plan to enjoy more and stress less this holiday season!
Click here to read all the posts in this series.
Hopefully by now you have addressed your expectations of this holiday season and let go of your ideal of perfection (read more here), printed the Holiday Snapshot Planner, evaluated past years and filled in what you enjoyed most.
Today's task is to identify stress points. Take a few minutes to think about what you disliked about previous holidays and what created stress for you. How did these aspects of the holidays make you feel? What left you feeling frustrated, sad and disappointed in previous years?
Possible Holiday Stressors

spending too much—made me feel anxious

waiting until the last minute to shop–made me frustrated

visiting family—made me tired

feeling obligated to participate in church activities-made me feel resentful

tension with your spouse–made me sad

demanding children—made me feel disappointed

cooking special meals—made me feel inadequate

other people's expectations-made me feel pressured
Fill out the next two sections of the planner ("What did I dislike" and "What caused stress for me?"). You may also want to talk to immediate family members.
You can't avoid all negative feelings during this season, but you can be proactive to make the time as positive and stress free as possible. In my next post, I'll talk about some action steps you can take.
Read all the Stress Free Holiday Posts here.
You May Also Enjoy: