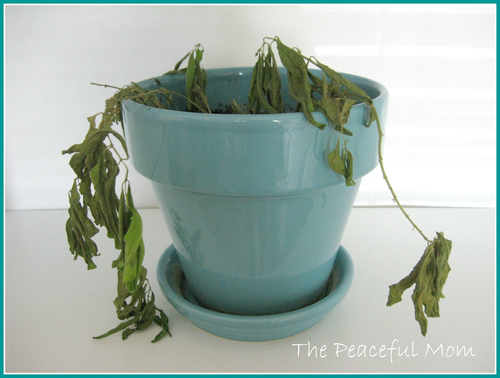 If you are a regular reader of The Peaceful Mom then you know that I like to "keep it real". Today is one of those "real" days.
With everything that has been going on in my life in the past couple of months (death of a close family member, the school year starting, increased involvement at church, increased responsibilities on the blog, etc.) I am frankly a little tired and I have lost some of my motivation and direction.
I originally started The Peaceful Mom with the intention to help and encourage women in their every day lives, but as the blog has grown, I have had more and more responsibilities added to my plate (answering more comments, more emails, more brand requests, etc.). All of these things are good, but as a result of this increase in the "business" side of things, I have been distracted from my primary focus which is my readers.
Can you do me a favor and leave a comment about what you like best about The Peaceful Mom and why you continue to come back?
It will help me to return to my first priority–YOU, my readers–and hopefully re-energize my motivation for what I am doing.
(If you are reading this in an email, click here and scroll to the bottom to leave a comment.)
Thank you!
(P.S.- Feel free to be honest, but please be nice. :)).