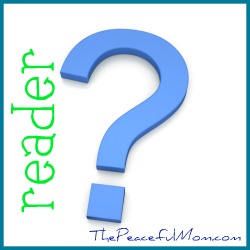 Q: I sometimes have that occasional oops moment (like with my water bill last month unfortunately) where I'll count something as paid, even to the point that I could have sworn that I saw it come out of the bank account. Then when I get the next bill I find that I did not pay that item at all.
I decided to set up direct debit from the bill accounts to prevent this from happening in the future. Our due date is the same day each month so I have reminders in my calendar set up to tell me what is coming out on each paycheck so I can make sure that the money is in that account. We have multiple accounts set up  with the bill account separate from everything else.
It does make it easier to budget and I know that my bills are always getting paid, but I've had alot of people telling me that direct debit is a bad idea. Is it a bad idea? If so why?
A: I think that auto draft can be a good thing, but there are downsides.
One downside is the fact that any businesses who have access to your account can overcharge you. When that happens it can start a chain reaction of overdraft charges, which ends up costing you money. This can especially be a problem with gyms/fitness centers.
Another downside is the fact that using auto draft can put you on "autopilot" and keep you from realizing how much you are paying. If you never notice that the water bill increased by $50 last month, you may not realize that you have a leak, for example.
Auto draft can be a good thing if you have trouble keeping up with incoming bills. I have one friend that this works really well for. They make a little more money and always have a surplus in the checking account of several hundred dollars, so it isn't a problem if an accidental overdraft occurs. They like the fact that they don't have to worry about the bills being paid. With that being said, they never had any idea of how much their power bill was because they didn't look at it.
I don't use auto draft because I don't like other people having access to my checking account, but I would be more inclined to sign up for it with a utility company because they are established businesses and they should take care of any problems fairly quickly.
To avoid paying late charges I either pay bills as soon as we receive them, or I place them in the Finances section of my Brain in a Binder (watch my video here) and make a note on my calendar on the Friday one week before it is due (because we are paid on Friday). When that date arrives, I simply go to the pocket in the binder, pull out the bill and pay it from that week's paycheck.
The key to making this plan work is to ALWAYS place the bills in the planner and write a note on the calendar immediately when the bill comes in the mail. If you put the bill down on a table or desk, you will probably find it there under a pile of papers a month later and realize that you didn't pay it on time.
The important thing is to find a system that works well for you and it sounds like you have. I would just keep a cushion of extra money in the bill account in the event of an overdraft and not worry about it.
If you use auto draft to pay bills, leave a comment and let us know how it works for you? 🙂
You May Also Enjoy: