Easy Gluten Free Chocolate Chip Pancake Recipe
In our quest to make gluten free eating as easy and tasty as possible, we have tried several gluten free baking mixes. By far our favorite is Bob's Red Mill Gluten-Free Pancake Mix. It's reasonably priced and tastes really good!
If you'd like a quick and yummy gluten free breakfast idea, try our Easy Gluten Free Chocolate Chip Pancakes.
Note: If you don't eat gluten free simply substitute the GF pancake mix with regular pancake mix.
Chocolate Chip Pancakes (GF)
Ingredients
2 tablespoons butter divided
1 1/2 cups Bob's Red Mill Gluten Free Pancake Mix*
1 large egg
3/4 cup milk (you can use rice or almond milk)
1 tablespoon olive oil
1/4 cup chocolate chips (or more if you prefer)
*You can also use a regular pancake mix or recipe and add 1/4 cup chocolate chips to the batter.
Instructions
Heat a stainless steel or iron skillet over medium high heat.
Melt 1 tablespoon of the butter in the pan. (You can also cook these on a griddle sprayed with cooking spray.)
In a large bowl, whisk together egg, milk and oil.
Add pancake mix and stir until well combined.
Stir in chocolate chips.
Pour 1/4 cup batter into heated skillet for each pancake. (We can cook 4 at a time in our skillet.)
Turn when edges are bubbly.
Remove the pancake from the skillet when the underside is lightly brown.
Melt remaining 1 tablespoon of butter in pan and continue with remaining batter.
These pancakes freeze well and can be reheated in the microwave, but only for a few seconds. The chocolate chips heat up faster than the rest of the pancake. 🙂
*You can order Bob's Red Mill Gluten Free Pancake Mix from Amazon here or Vitacost here (and get a FREE $10 credit when you sign up for the Vitacost Rewards Program!).
You May Also Enjoy: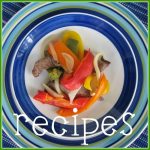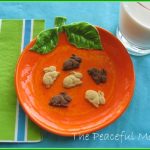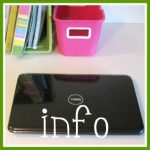 I'm linking up at Tasty Tuesdays!
I'm Linking up at Gluten Free Wednesdays!
Affiliate links are included in this post. Read our disclosure policy here.