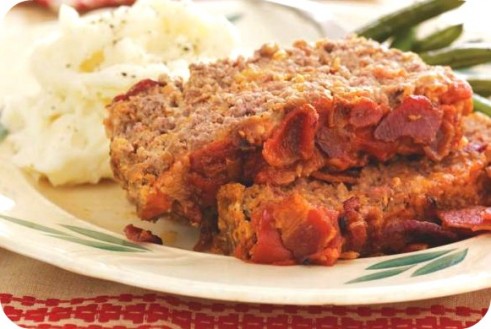 Click here and like the Gooseberry Patch Facebook Page on Facebook to download a FREE mini cookbook with 25 Meatloaf Recipes.
This download includes recipes like Slow-Cooker Burgundy Meatloaf, Meatloaf Burritos, Just Like Mom's Meatloaf and 22 delicious others.
Here's a sample of what you will receive:
Muffin-Tin Pizza Loaves

1 egg, beaten

1/2 c. pizza sauce

1/4 c. Italian-flavored dry bread crumbs

1/2 t. Italian seasoning

1-1/2 lbs. ground beef

1-1/2 c. shredded mozzarella cheese

Optional: additional pizza sauce, warmed




In a large bowl, combine egg, pizza sauce, bread crumbs and Italian seasoning. Add beef; mix well. Press into the bottoms and up the sides of 12 greased muffin cups. Spoon cheese into the centers. Bake, uncovered, at 375 degrees for 15 to 18 minutes. Serve with additional pizza sauce, if desired. Makes 12 servings.
Click here for more great DEALS and FREEBIES!