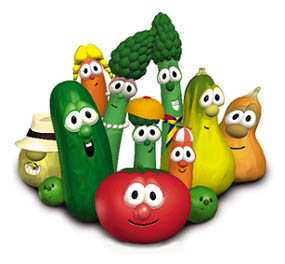 Love VeggieTales like we do? Click here and enter the code VEGGIE to snag 5 FREE Personalized VeggieTales Tracks!
Once you enter the code and your email address, select your child's name from the list. Then you will be able to download 2 Veggie Tale songs and 3 tracks of the Veggie Tales talking to your child.
Please note: You will see an option to purchase the whole album for $9.95, but you do not have to make a purchase to get the free tracks.
(Thanks, Clip and Follow!) 
Click here for more great FREEBIES!