This is a Sponsored post written by me on behalf of Havertys. All opinions are 100% mine.
I haven't shopped for furniture since I furnished an entire room for $200 (read more here), but I recently had the opportunity to attend an Inspiration Session at Havertys, and I have to say that I was impressed. 
The store was inviting, and the sales associates were friendly, but not pushy–which is great, because I am definitely not a fan of pushy sales people! They even offered me a bottled water while I explored.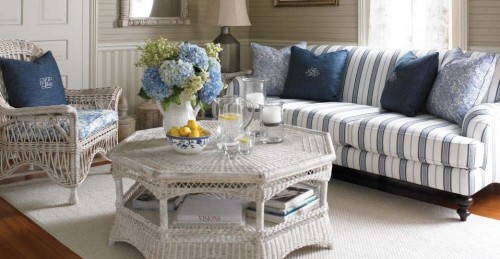 I enjoyed walking through the vignettes and seeing how furniture and accessories can work together in a room. Looking at the various pieces helped me to define my own decorating style which definitely leans toward the "cottage" look like the Ralph Lauren Willowwood Collection pictured above.
While we live on a budget, I still need beauty in my life and many of the decorating ideas inspired me to continue my quest to make my home warm and inviting.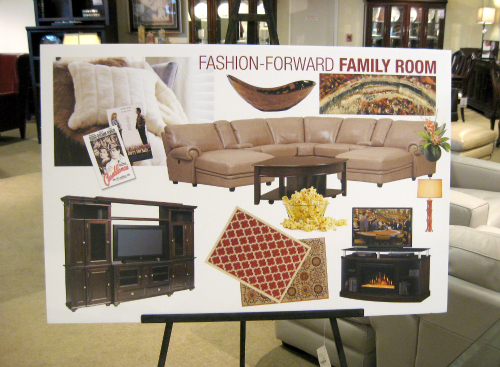 After I had browsed for a little while, the Inspiration Session started. I attended "Now Showing" which covered ideas for designing an entertainment space. The presentation lasted about 20 minutes and included style boards displaying three rooms with accompanying accessory and decorating ideas. The 3 rooms in this session were the "Man Cave", "Fashion Forward Family Room" and the "Party Ready Game Room".
My favorite part of the session was seeing how different accessories could change the look of the same piece of furniture. The same leather sofa could be used in the Man Cave and the Fashion Forward Family room, but using softer fabrics like cloth pillows and throws made the room seem less "macho".
The session presenters were knowledgeable, friendly and entertaining, and after the presentation we took a little tour around the floor so that we could get an up-close look at the furniture and try it out. I found my new favorite chair, by the way.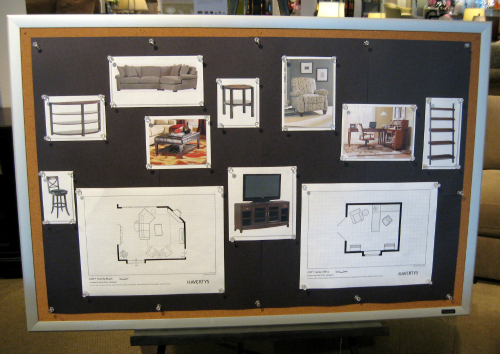 I also learned that Havertys has a complementary In-Home Designer Service.
If you have a room you would like to redecorate, the staff designer will make an initial visit to your home to discuss your tastes, pieces that you would like to incorporate and the way that your family uses the room. He will then create a style board with furniture and accessory recommendations, as well as the room layout. 
If redecorating is in your budget, or you just want to get some ideas to inspire you to save some money for new furniture, try one of the free Havertys Inspiration Sessions.
Upcoming Inspiration Sessions:

October 13- Seasonal Scapes (designing for seasons)

November 10- Winter Colors (designing to incorporate winter colors)

December 1-Finishing Touches (putting that finishing touches on a room)
Havertys: Discover Something You