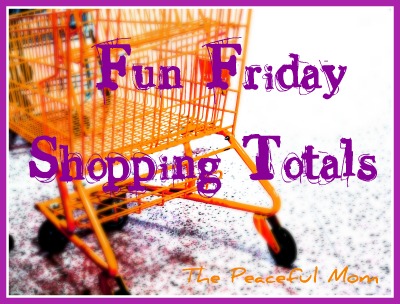 Fun Friday Shopping Totals: See how I feed my family of six (including 3 teens) for around $125/week. See our $125 Budget Weekly Menu here. 
_______________________________________________________
Join me on Twitter or Facebook for daily posts and interaction, or subscribe to my FREE e-newsletter to get posts right in your inbox!
_______________________________________________________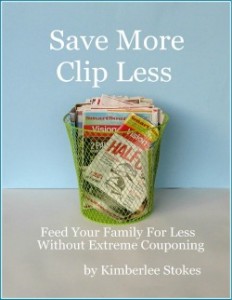 Need to lower your grocery bill? Read more about how I stick to a $125 a week budget in my FREE e-book Save More-Clip Less.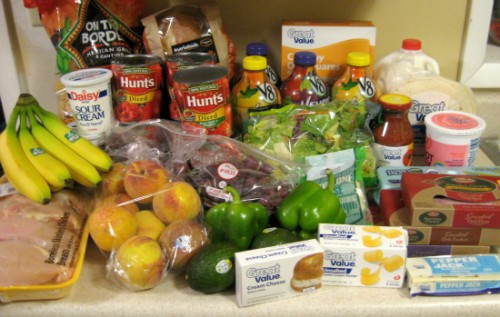 WALMART–Spent $80.28.
Saving Tip: Use Walmart's Ad Match Guarantee.
I took advantage of Walmart's Ad Match to get some great deals this week. If an item is advertised at another store as Buy One, Get One Free with a specific price (example: "Save $3.99."), my store gives me the item at half of the Walmart price if it is lower.
Using this policy I was able to get the V8 Fusion juice for just $1.49 per bottle and the 24 oz. Hunt's Tomatoes for just $.84 each. I also ad matched peaches for $.99/lb and grapes for $1.39/lb.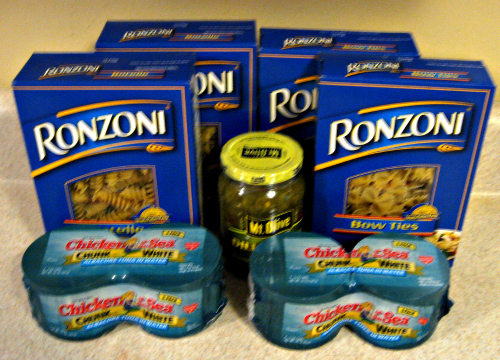 PUBLIX-–Spent $0.00  
I was also able to get these items from Publix for FREE thanks to a gift card given to us by a sweet friend!
Life is always a balance of time, money and resources. I am in a season of life in which I prioritize my time above some money saving activities that I could be doing. In previous seasons, I made different choices, so I thought I would share those with you in the event that you need to save more money and/or you have a little more time.
Ways I could have saved more money:

buy block cheese and shred it myself

make my own french bread for french toast

buy whole heads of romaine lettuce instead of packaged salad
Weekly Total: $80.28 

September Monthly Total: $411.52    
($125/week budget for six people–So I am under for the week, but over for the month.)
Related Topics:
Click here to see previous week's shopping trips.
 How did you do this week? Leave a comment!
You May Also Enjoy: