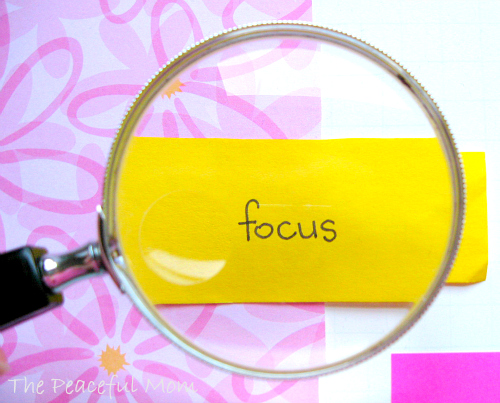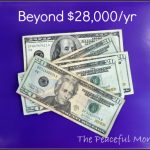 Welcome to the Beyond $28,000 A Year series–the story of how our family is learning to live a "MORE" life. Click here to read more posts in this series.
Read the original $28,000 series here.
As I mentioned in my last post, writing the Living on Less Than $28,000 A Year series led me to ask some questions and re-evaluate where we were headed as a family. I knew that we had made the right decision in choosing for me to stay home with our children rather than working outside the home, but I also knew that we could probably do a better job in some areas.
I started a vision/inspiration board to help me visualize what I wanted life to look like and I soon realized that while it was good to get a "big picture" of what I wanted, I would need to narrow down some specifics. Without narrowing down exactly what I wanted, I would be torn in many different directions and I would end up with no real change.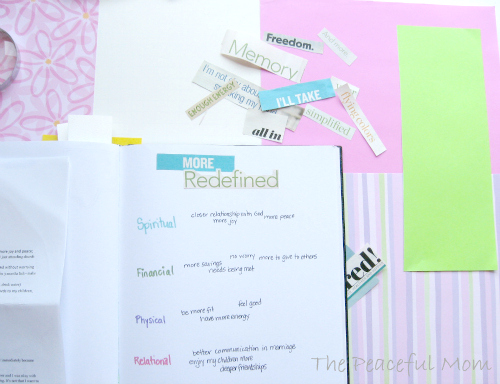 I started with four areas: spiritual, financial, physical and relational, and wrote down what I wanted to see in each area:
Spiritual-have a closer relationship with God; have more joy and peace; real relationship with other Christians (not just attending church and doing religious activities)
Financial- save more money; be able to purchase things we need without worrying about where the money would come from; have real financial goals and stick to them, not just vague ideas
Physical– be more fit, have more energy
Relational– better communication in my marriage; a closer relationship with my children; enjoy my children more
Once I had defined what I wanted, I had to make specific action steps in order to get there:
*Making time in the morning to connect with God through prayer and creativity: Brain dump, Art journaling, Bible reading
*Intentionally seeking connection with God through nature by taking walks in the woods, sitting under trees in the park, bringing plants into my home
*Moving my body–starting with walking and then running; drinking more water
*Scheduling a weekly date with husband and a once a month one-on-one date with each child
*Setting specific savings goals for our family
*Spending time brainstorming ways to increase our income
*Investing in myself, my business, my dream; building step by step.
*Scheduling weekly and monthly get-togethers with friends
I am still in the process of working through these steps, but you can see in my Weekly Plans that I am making progress. (Posting it on the blog, helps to keep me accountable too!)
If you are like me and want to live the very best version of your life that is possible, I have a few tools to help (click to print):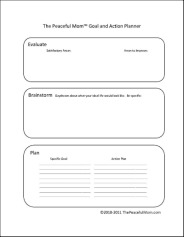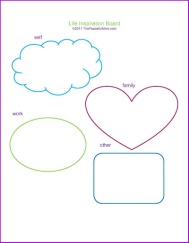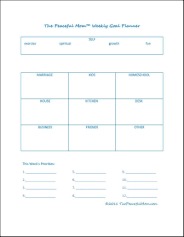 If you would like, leave a comment about specific changes you would like to make so we can encourage each other! 🙂
next post in this series: Make Room for More