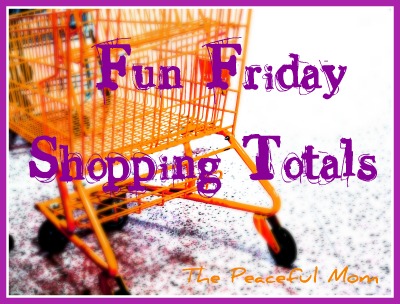 Fun Friday Shopping Totals: See how I feed my family of six (including 3 teens) for around $125/week. See our $125 Budget Weekly Menu here.
Thanks for your patience as I took last week off to grieve the loss of my aunt. I did go shopping last week even though I did not post my shopping. I spent a whopping $185, but I was able to get lots of meat on sale including  country style pork ribs, ground beef, sirloin steak and chicken thighs. I put most of the meat in the freezer so you will see some of it on this week's menu (and next week's too!).
  _______________________________________________________
Join me on Twitter or Facebook for daily posts and interaction, or subscribe to my FREE e-newsletter to get posts right in your inbox!
_______________________________________________________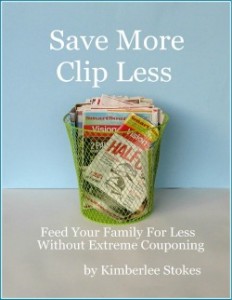 Need to lower your grocery bill? Read more about how I stick to a $125 a week budget in my FREE e-book Save More-Clip Less.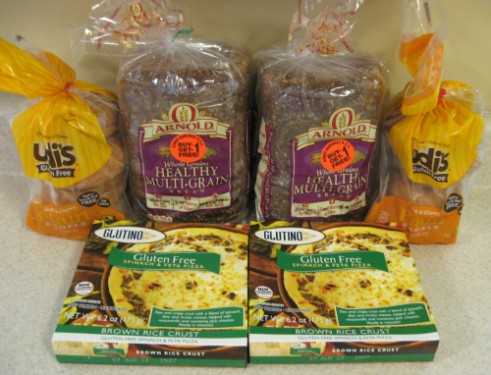 PUBLIX Trip A (gluten free items for my daughter and bread for us)––Spent $22.67.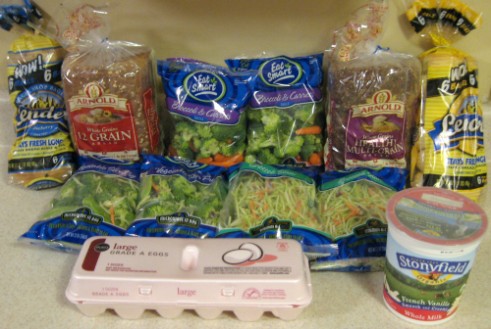 PUBLIX Trip B-–Spent $25.56. 
Highlights:
Eat Smart Veggies $1.67 each
Lender's Bagels $1.10 each
Arnold Bread $2.10 each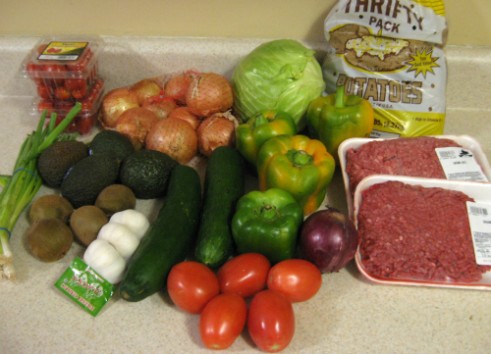 PRODUCE MARKET- ––Spent $22.03.
Highlights:
pint grape tomatoes $1.49 each
cucumbers $.33 each
5 lbs potatoes $1.49
cabbage $.39/lb
peppers $.33 each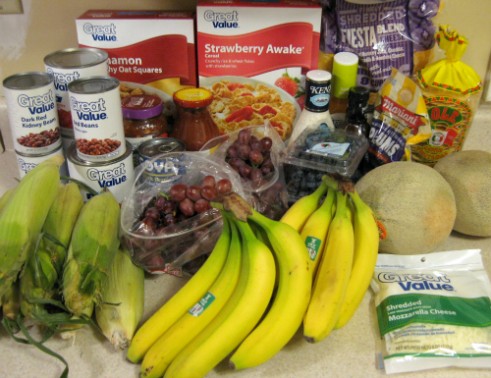 WALMART A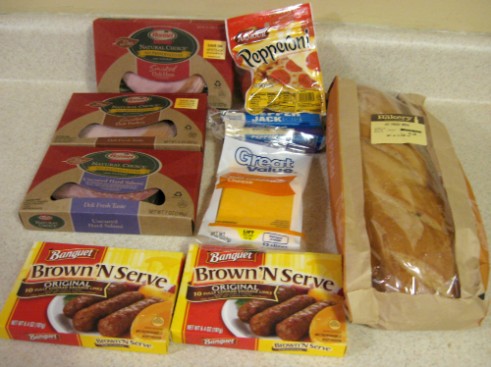 WALMART B (I couldn't fit everything in one photo)–Spent $75.98.
Weekly Total: $146.24
September Monthly Total: $331.24   
$125/week budget for six people–I am over for the week and over for the month, but I do have a freezer full of food so hopefully I can stick to the budget this next week! (For those of you who are wondering, the extra money came from our savings.)
Related Topics:
Click here to see previous week's shopping trips.
You May Also Enjoy: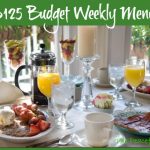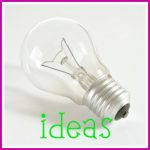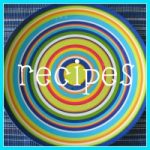 How did you do this week? Leave a comment!