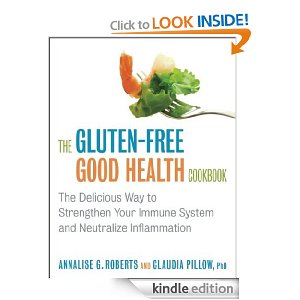 Click here to download The Gluten-Free Good Health Cookbook: The Delicious Way to Strengthen Your Immune System and Neutralize Inflammation
 Kindle book for FREE!
Please note that the price is currently $0.00, but could change at any time. Verify the price before purchasing.
If you don't have a Kindle you can still read books on your computer or other mobile devices with the FREE Kindle Reading Apps here, including the Kindle Cloud Reader which I use on my laptop and home computer.
Click here for more great FREEBIES!