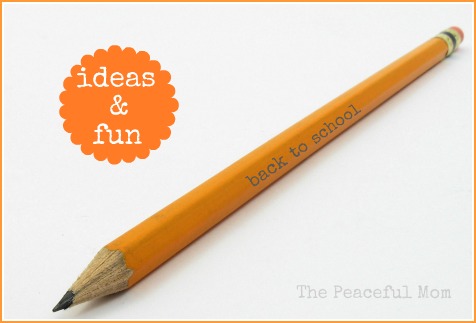 Now that everyone's back in school, one of the main tasks for mom is keeping the kids supplied with healthy lunches and snacks.
I have a couple of resources to help.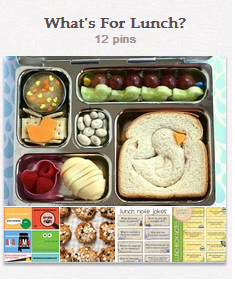 Check out my What's For Lunch Pin Board here. If you need a creative spark for your kids' lunches, these should do the trick. Just don't get an inferiority complex if your child's lunchbox doesn't look like these every day! You could make Wednesday or Friday "special" lunch day and give yourself a break the rest of the week. 🙂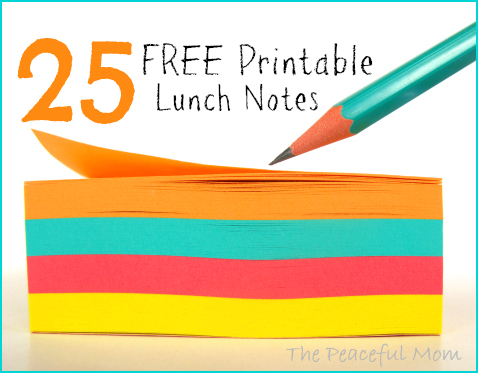 Click here to check out my list of 25 FREE Printable Lunch Notes. These will make your kids happy! (You can click through and "pin" the post so you can find it later. 🙂 )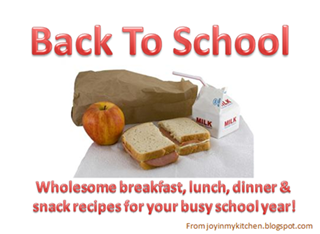 SnoWhite from Joy in My Kitchen has a great list of healthy after school snacks including her plan for making healthy snacks more accessible for your kids.
Click here to check it out.
What ideas do you have for making kids' lunches more fun? Share in the comments! 🙂
You May Also Enjoy: