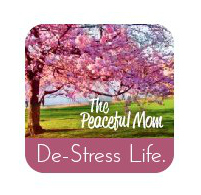 We will be moving The Peaceful Mom to a new server on Tuesday night/Wednesday morning (9/5). As a result of the site migration, you may experience slow loading times or an inability to access the site during Wednesday and possibly into Thursday.
I apologize for the inconvenience, but after the move we will have fewer down times, which is a good thing! 🙂
Thank you so much for being a reader of The Peaceful Mom–I truly appreciate you!!!!!