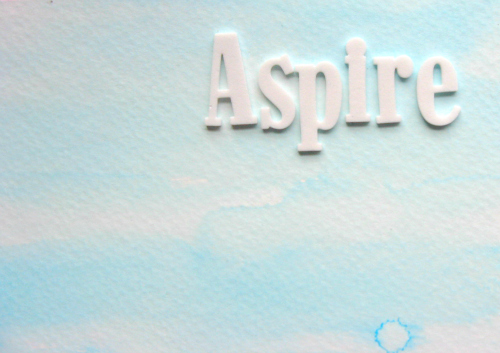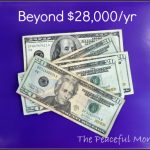 Welcome to the Beyond $28,000 A Year series–the story of how our family is learning to live a "MORE" life. Click here to read more posts in this series.
Read the original $28,000 series here.
ASPI"RE, v.i. [L. aspiro, to breathe. See Aspirate.]
1. To desire with eagerness; to seek to attain something high or great; to pant; to long;
2. To rise; to ascend; to tower; to soar.
To aspire means to want more, to metaphorically run after something so hard that it becomes difficult to breathe.
I believe that God created us with a desire to grow and change– a desire for more.
In my last post I told you that early this year I began to think about passion–what was it and why didn't I have any? At the time, I was very unhappy with my life. I not only lacked passion, but I lacked vision and direction as well. I began to experience that desire for more.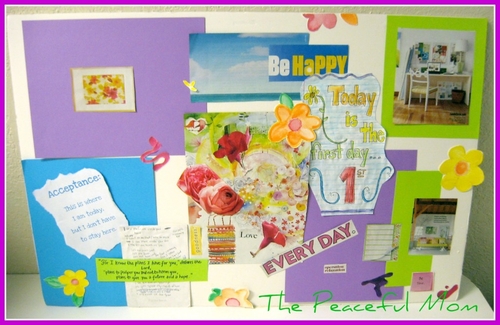 As I prayed, I felt impressed to make a vision board. I collected words, phrases and pictures that encouraged me to move past where I was at the time. I knew that I had to accept my circumstances as they were, but I also knew that I could live life better. I could love my family better. I could be more creative, more focused, more productive, more intentional.
Let me take a little timeout here to say that it's very important not to be caught up in a performance mentality. Our value is not found in what we produce or how much we do. God loves us for who we are, not for what we do for Him or for anyone else (remind me later that I wrote that. 🙂 ).
With that being said, I knew at the time that I did not want to waste my life because after all, I only have one. Making a vision board enabled me to start defining what "more" meant for me and for our family.
I'll share more about my journey in my next post, but for now…
What about you? What do you aspire to? What do you want more of in your life? Share in the comments. 🙂
next post in this series:  Get Inspired 
You May Also Enjoy: