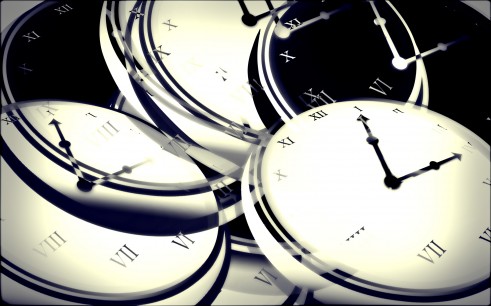 Me, A Thief is a guest post from contributing writer Andee.
________________________________________________
I am a big fan of finding bits of time to savor and to re-energize. I believe that we have so much more to give when we are not running on empty ourselves.
Just because you're a mama doesn't mean that you have to give up doing little things for you. I believe that the more you take care of you, the better mom you are able to be. And with that, the more you'll be able to respond with a smile, instead of an inner growl the next time someone needs your help. 
Here's an idea that might help you find that smile. Is there something you've always wanted to try, but never seem to have the time? Maybe it's knitting or crocheting? Or what about scrapbooking, reading a novel or even taking up writing?
Ah, but then comes the letdown. Inside your head, you hear "But I'm a busy mom. I've got a house full of kids, and meals, and carpools, and play dates, and soccer, and ballet, and, and, and…"
Normally, I'd never encourage stealing but today I'm changing my tune. I want to invite you to be a thief– a time thief.
Here's all you've gotta do:
1. Look at your day
2. Find little pockets of time where you are waiting for someone or something.
3. Bring your fun stuff with you.
4. Sneak it in those stolen moments.
So what it looks like in practical terms is this: I recommend you choose an easily portable project. Get your materials together, stash
them in a small bag and keep them with you in your purse or car. Take them out during stolen moments of your day.
Grab them while waiting: in line in the car to pick the kids up from school, at the car wash, doctor's office, soccer practice and so on. Bring your knitting, your crocheting or your hand sewing in a small bag. Same goes for reading or journaling, stash your book or your journal and pen in your purse.
If you want to do some scrapbooking, you can do mini pages that are only 6 x 6 inches instead of 12 x 12 inches. Maybe you can even do your fun thing while everyone else at home is watching television.
I have the sweetest memories in my heart of my adopted Italian mama crocheting or cross stitching while we watched TV with the family. There was something so nurturing about knowing she was there, totally paying attention to what we were doing together, yet also engaged in something so sweet.
This week, I want to invite you to find something you've always wanted to do and steal the time to do it. Not only will it make you smile, but I've found that a creative outlet reduces stress, so you just might find your shoulders are less tense and you can sleep better too.
Happy time stealing!
_________________________________________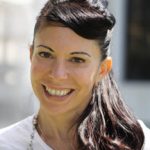 Andee Flynn is an author, speaker, personal coach, and blogger. She makes it her goal to seek joy wherever she goes. Follow Andee on Twitter.